The beginning in the organization can affect whether the cooperation with a new employee will be long-lasting or will end after the probationary period. That's why companies are keen to make the introductory period enjoyable for that person, but also effective. To do this, they create a detailed action plan, otherwise known as onboarding. Nowadays, one of the biggest trends related to this process is giving welcome packs to new hires. Employers are coming up with more and more interesting content and are almost competing with each other in this aspect.
What is onboarding?
Onboarding is the process of introducing a new person to an organization. During it they get to know the company, their duties and co-workers, thus forming her first opinion of the employer.
This consists of several elements, including.
familiarization with the company's history and corporate culture,
meeting with superiors,
getting to know your team,
familiarization with future responsibilities,
presentation of a welcome pack.
The smooth execution of this process, in a friendly atmosphere, allows newcomers to acclimate much faster and start working independently.
What is a welcome pack?
Welcome pack is a welcome gift for a new person in the company. It usually includes office supplies with the company's logo, snacks, computer accessories and corporate apparel.

The gesture of handing out a welcome package is intended to make the first day of employment more pleasant and symbolically show that the person has become part of the team. Moreover, it builds a positive image of the employer and stimulates a sense of belonging to the team.

The transfer of welcome packs is becoming increasingly popular, and in some industries is already standard. In order not to diverge from the competition on this topic, it is worth considering the introduction of welcome packages and it is essential to make them attractive. According to a survey we conducted among our clients and customers, product quality was considered the most important aspect in welcome packs (87.4% of responses).
What should be kept in mind when completing a welcome pack?
If you're wondering what to put in a welcome pack, think about what might be useful for your employees. Much depends on the company's culture and work style, but practical gifts are usually the most appealing to the team.

Corporate apparel is an example of a versatile gift that will work in any industry. Even if formal attire is required during working hours, employees will certainly find use for a hoodie, T-shirt, or socks in their leisure time.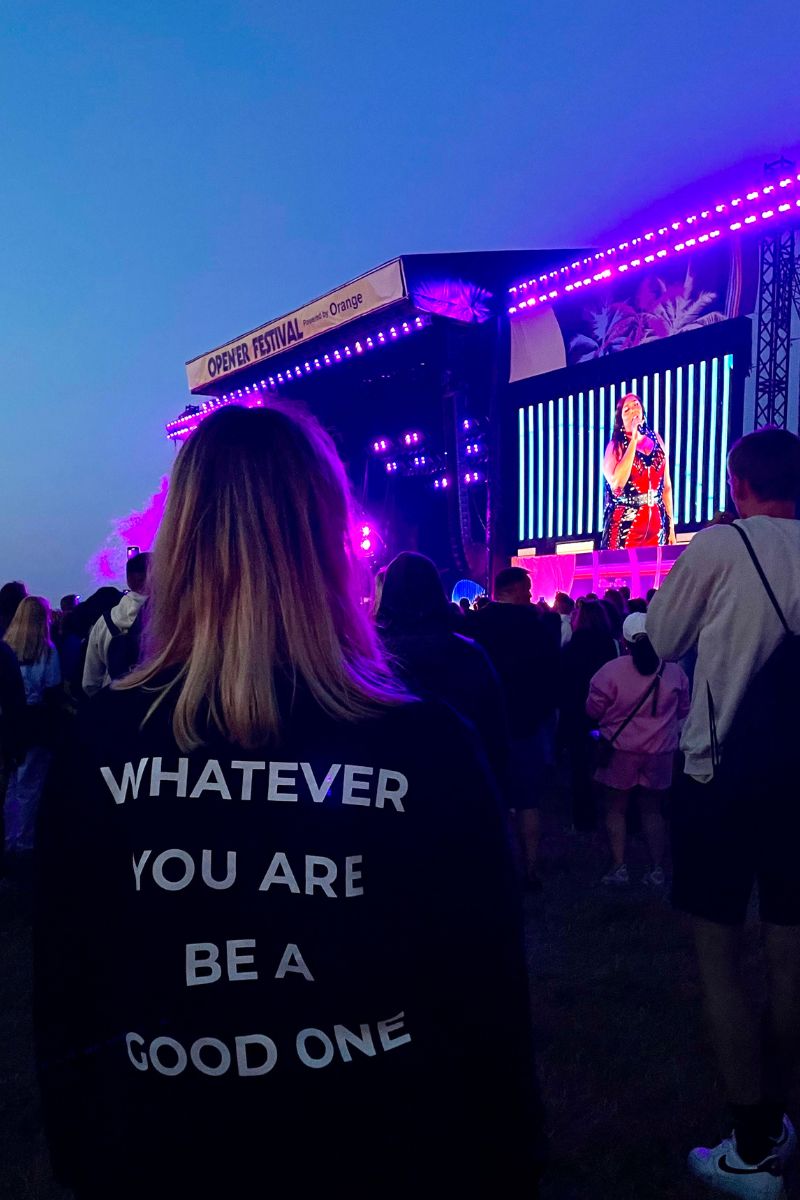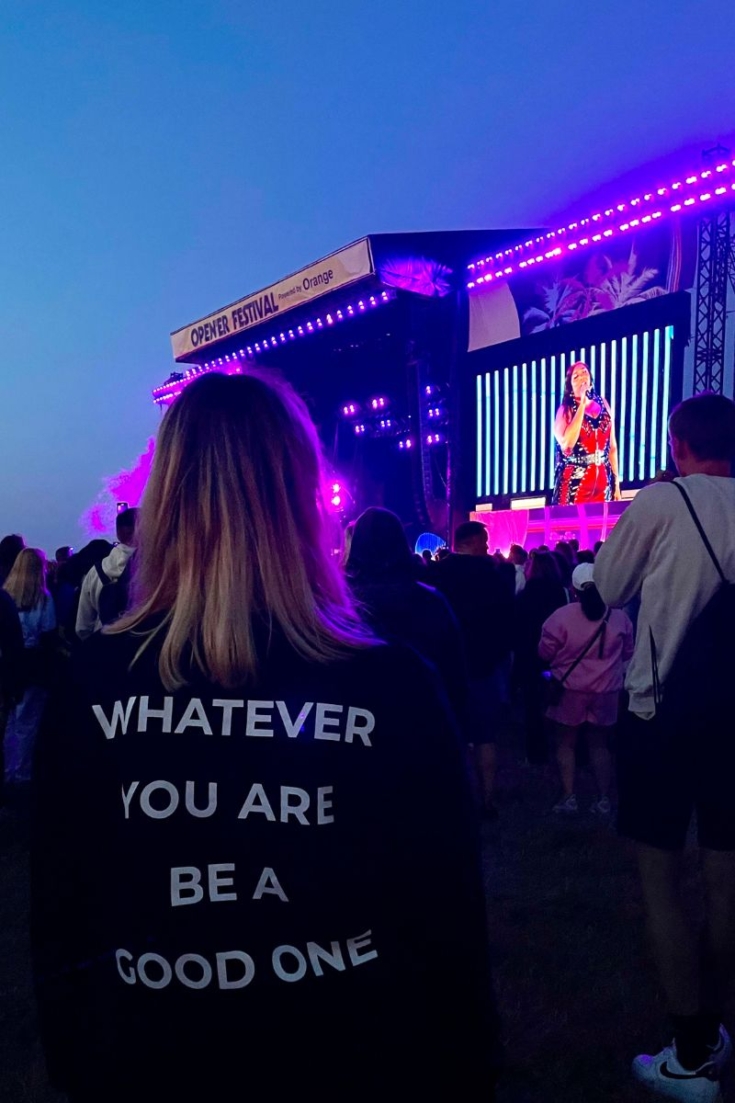 When selecting welcome packs, it is essential to prioritize the quality of the products. Low-quality gadgets and clothing will be less likely to be used and will not fulfill their employer branding role.
You can go a step further and, in addition to the standard corporate branding, take a customized approach and add a welcome card or an item with the new person's name embroidered or engraved to the package.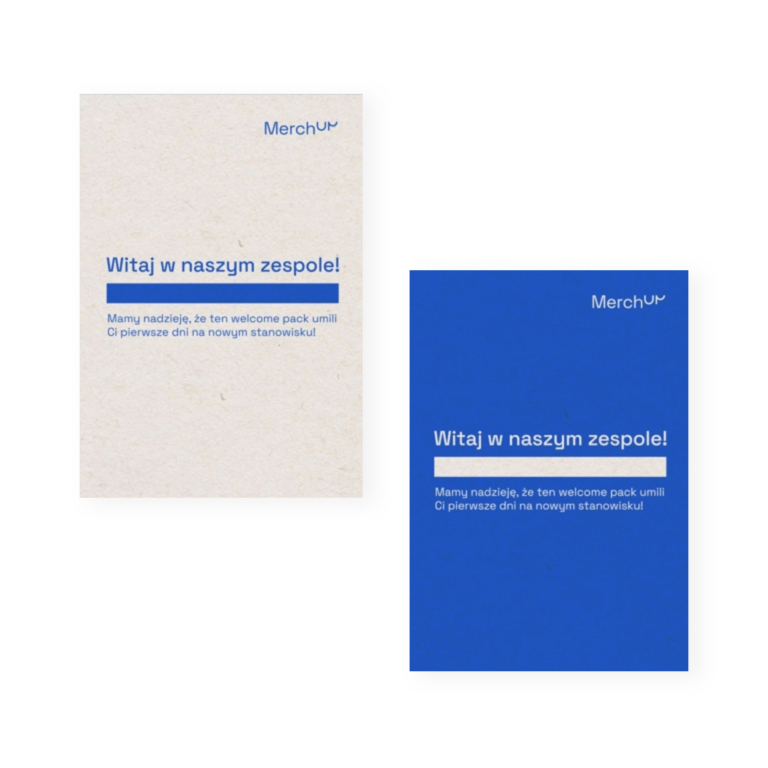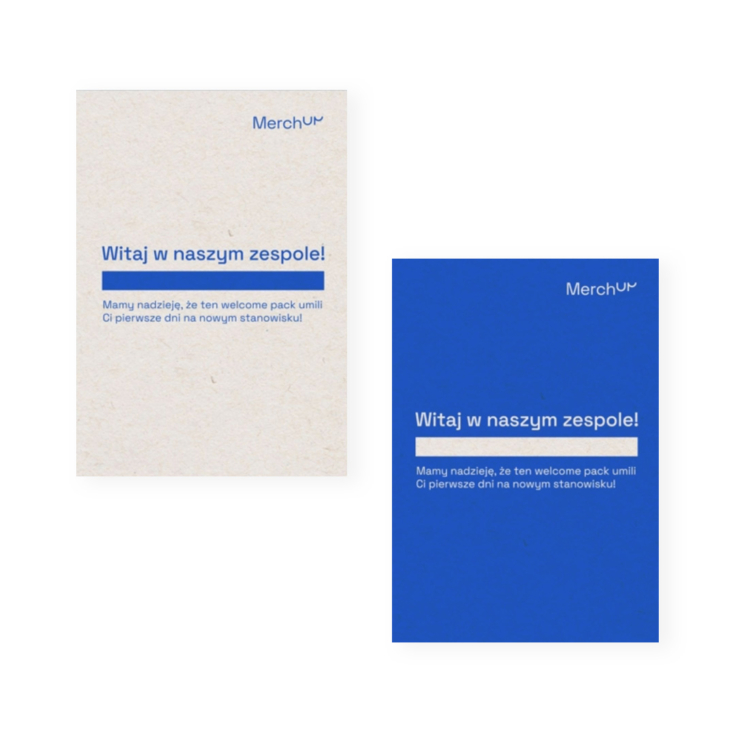 How to personalize welcome packs?
When creating welcome packs, it is worth remembering to personalize them. Placing the logo on the items will make them unique and indefinitely associated with the company.

Creating labels and packaging with the company's branding is also a proven procedure. It's a small detail that can impress employees.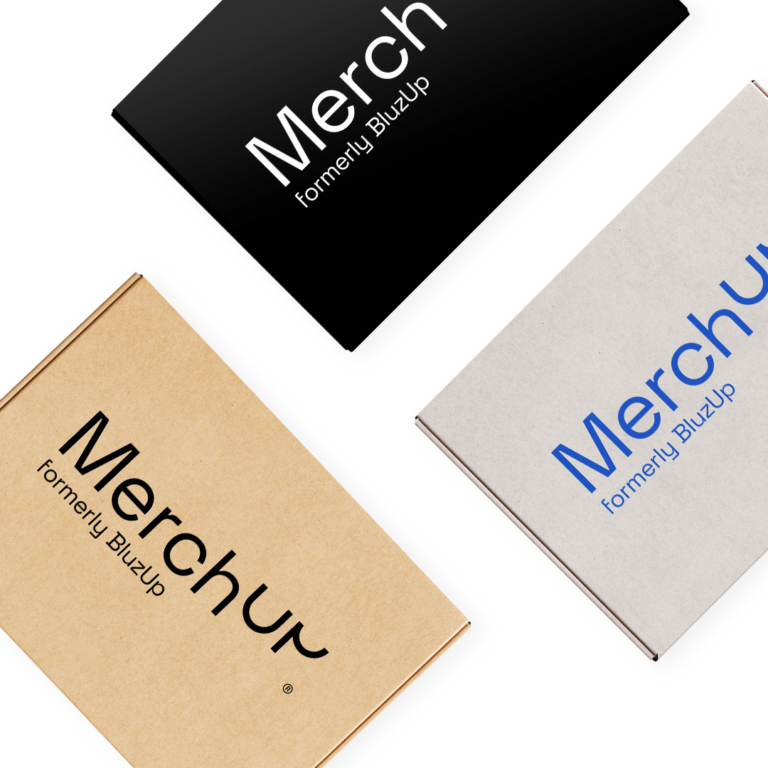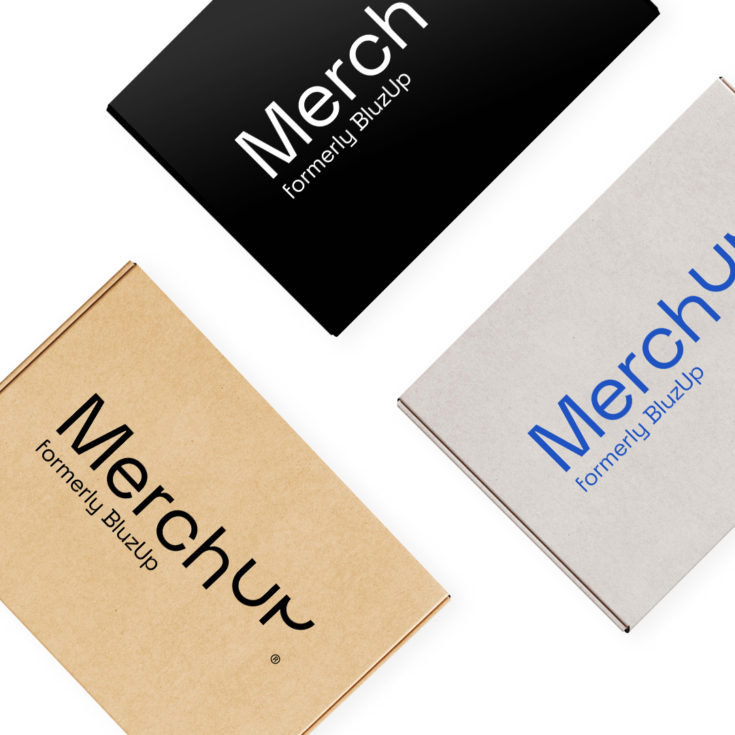 You can also personalize with color, just choose gadgets in colors appropriate to your company's corporate identity. On the other hand, in the case of clothes, you can change the color of some elements, such as the hood or zipper, to achieve the desired effect.

The branded clothing also perfectly supports the company's marketing – the clothes accompany employees in their daily activities: shopping, going to work or meeting with friends. Anywhere full of potential customers or candidates who may be meeting your company's logo for the first time.
In addition, apparel with the company's barding can be used at trade shows or to create content for your brand's social media.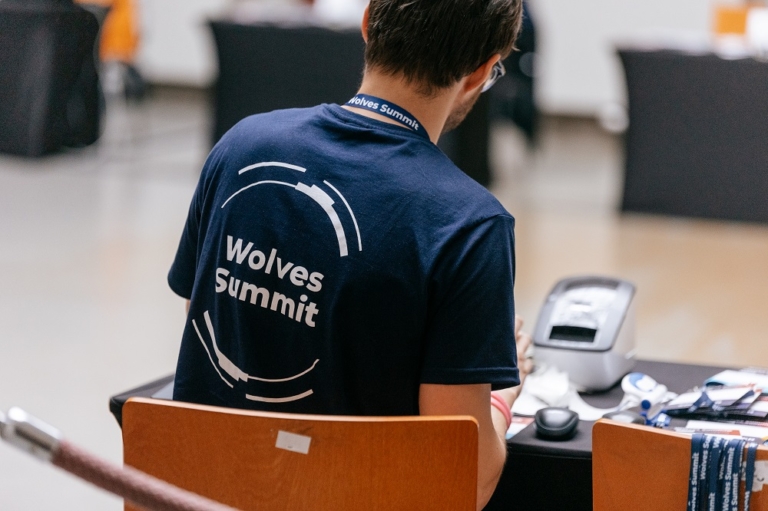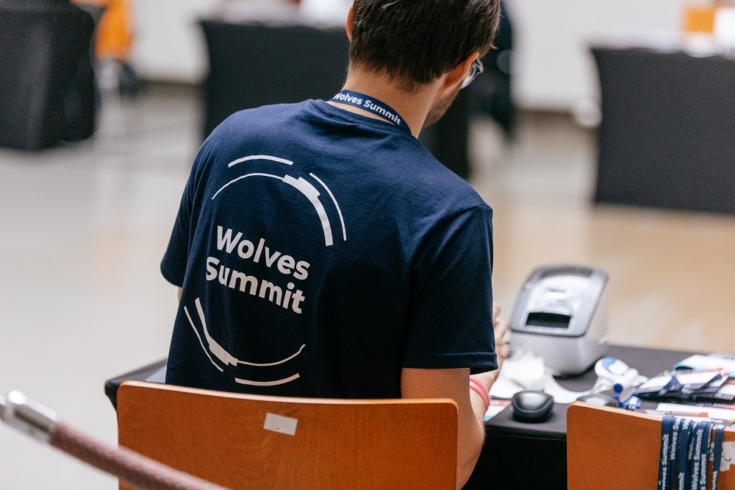 What budget is needed for welcome packs?
Composing a welcome pack doesn't require large budgets

If the employer is able to allocate even a small amount of funds for this purpose, they can present the employee and employee with small office supplies, snacks and a welcome note.

With a little more budget, the company will be able to create its own logo clothing, such as socks or T-shirts, and add them to the earlier set.

The larger the budget, the more options to choose from, but even with smaller amounts the packages can be very attractive. All you need is a good idea and a solid partner to implement it.
How to give welcome packs to people working remotely?
Many people are now employed to work remotely. Sometimes they are hundreds of kilometers away from the company's headquarters, so the only option for handing over a welcome package is to mail it.

Usually the HR department is engaged for this task, and the packages are stored in the office. However, this process can be made much easier by having the welcome packs shipped by their supplier.

To facilitate this process at MerchUp, we offer Gifting as a Service. As part of it, we first create welcome packs, package them, and then send them directly to the employees. What's more, if our client has such a need, we store packages for the company's future employees in our warehouse.

The current employee market is motivating companies to introduce more and more employer branding activities, one of which are welcome packs. According to our report, as many as 72% of employers and female employees give them to their new hires. Therefore, if you don't like to be left behind and the perception of your company by your team members and members is important to you, you should think about introducing this benefit.


However, remember that in welcome packs it is very important to show the individual character of the company. If you are looking for a partner to help you design a "tailor-made" welcome package – we are for you!