We became a partner of the annual Wolves Summit conference and created personalized T-shirts for this international event.
Client's needs
We have been following the Wolves Summit conference for a long time. It is the largest networking event in this part of Europe.
Since 2015, the event has brought together young business owners and investors from 90 countries! At the conference, you can participate in various presentations and panels, but its most essential element is 1:1 networking meetings. Starting out ourselves, we often looked for opportunities to meet other companies, so today we greatly appreciate and want to support such initiatives.
Before this year's event, we contacted Wolves Summit and offered to make promotional clothing. The conference owners enthusiastically accepted our offer and so we became a partner of the event.
Final design
We had little time to complete the order, only two weeks. However, this did not prevent us from producing high-quality T-shirts.
The design is two large white prints on a navy blue background, on the front and back of the T-shirt. We chose the colors so that the graphics would be most prominently displayed. This was an important aspect, as the T-shirts were intended for conference attendants and were to be recognizable among conference guests.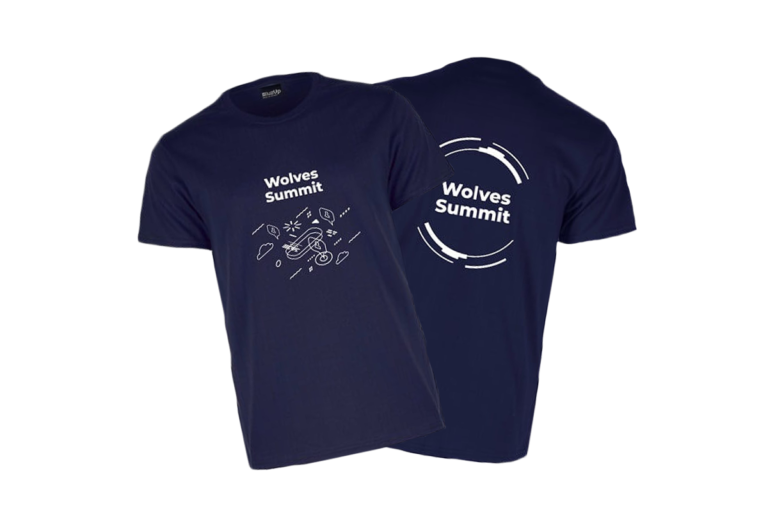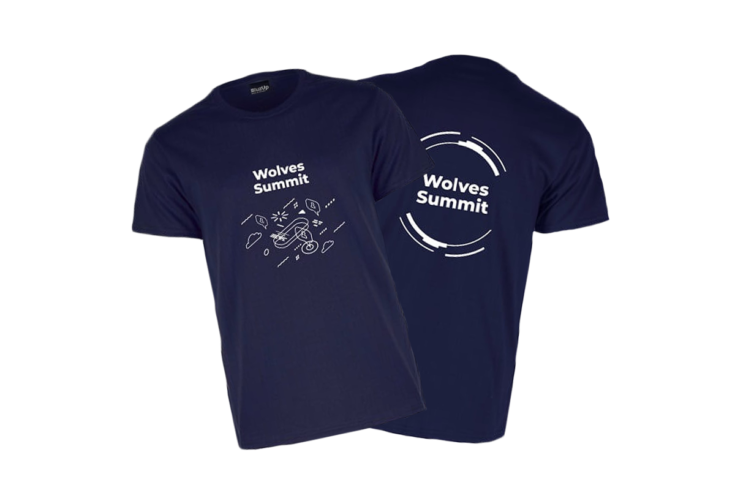 Collaboration results
Wolves Summit organizers were very pleased with the result and are already gearing up for another collaboration.
The success of the project is also evidenced by the smiles on the lips of volunteers and event staff.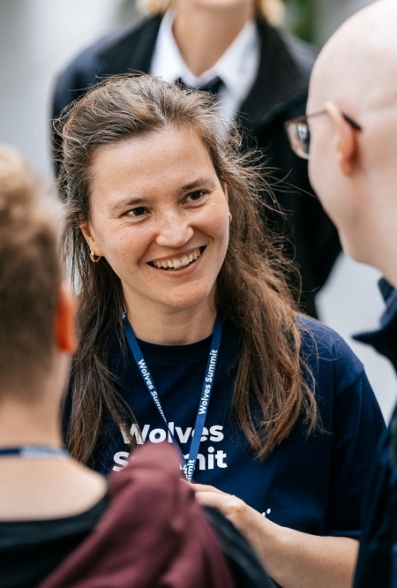 Custom printed clothing as a way to stand out
After the pandemic, more and more events and conferences are being held in the old formula, in which representatives of various organizations come to conferences to talk to potential partners face to face. Often companies also rent booths where interested people can come and test the product or learn more about the services offered.
However, in order for the talks to take place, you need to somehow make yourself interesting to the other participants – stand out. The easiest and most convenient way to do this is with skillfully prepared promotional clothing. Aesthetic and interesting designs will attract the attention of event guests.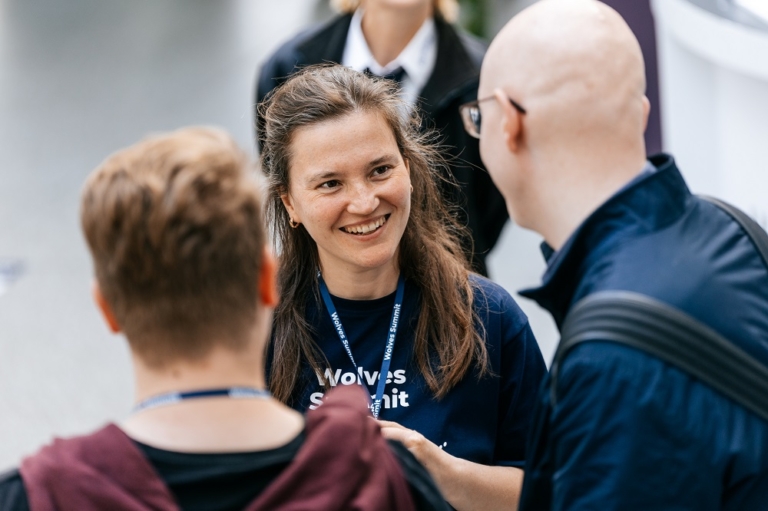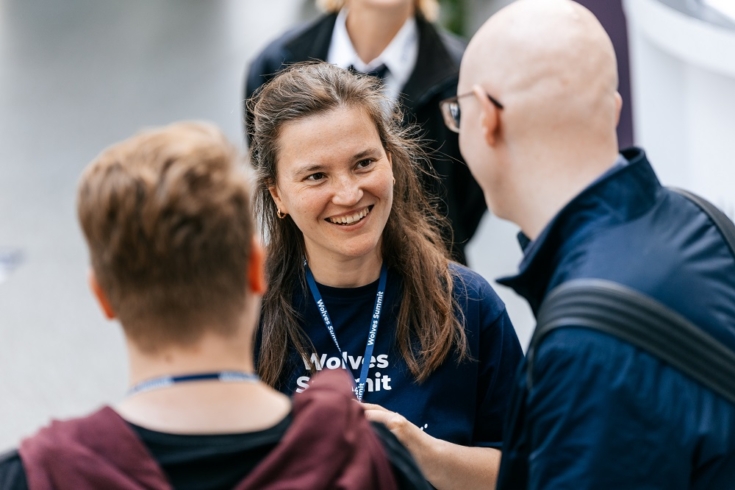 It is effective advertising from a psychological point of view as well. At the conference, company representatives often move around the facility. If the personalized clothing includes the company's logo, it is sure to tire the rest of the event participants. When they spot it somewhere again, they are more likely to interact because it will seem familiar to them.
Such clothes are especially suitable for technology fairs, where creativity is highly valued.

If you are planning to participate in the fair and don't have personalized clothes yet, write to us! We will create an original design that will help your merchants and marketers attract new partners.

We are very much looking forward to working with MerchUp on our May 2022 conference. We will definitely repeat it for the next editions!

Quick and easy contact, efficient execution of the order – printed T-shirts and embroidered sweatshirts, great quality. I don't know if it would be worth looking for someone else to meet our needs.