This time, MerchUp initiated the collaboration. We were seeking support in communication during our rebranding, so we approached Good One PR, which is part of the Good One marketing group, and then we did what is within our expertise – we created unique, branded classic sweatshirts with an inspiring claim for their team.
Client's needs
Good One, a Polish marketing group comprising seven agencies, had previously learned about our offer by browsing the LinkedIn platform, where they regularly came across our posts and sample projects. At the time, they were not yet planning to introduce their own corporate merchandise for the entire group, but we were the ones who took the first step and contacted the agency, looking for a partner to support communications related to the rebranding. Through our joint PR activities, we got to know each other better, and that made the Good One team decide it was a good time to create something together for their team.
Final design
In the past, as part of Christmas gifts, each employee received a sweatshirt with his or her comic image, in the team's distinctive color. The sweatshirts were a great corporate gift, but didn't quite work for everyday wear. This time, the agency was keen to create a versatile design that would also serve team members outside of work – so they opted for a calmer color scheme and a classic cut, namely black classic sweatshirts.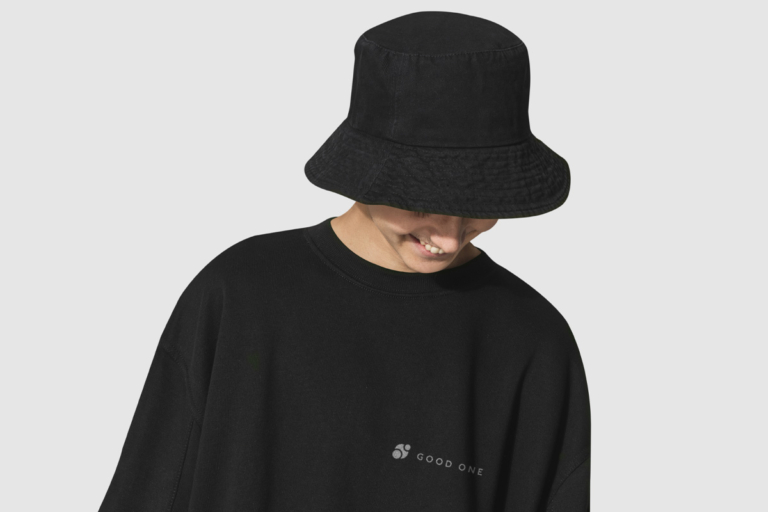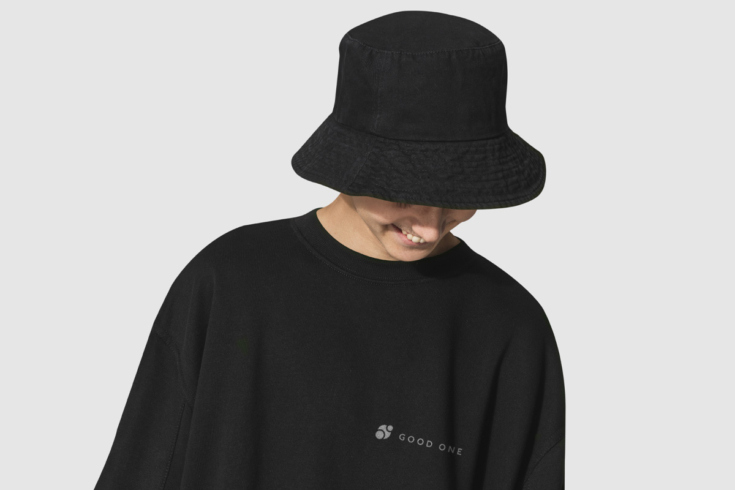 Good One is about people, values and professional marketing communications services, as expressed by the claim that appeared on the sweatshirts in addition to the group's logo. "Whatever you are, be a Good One." is a slogan that has guided the teams on a daily basis for years, and in simple words expresses the values, i.e.: partnership, equality, diversity and openness. That's how the sweatshirts were created, which not only became a subtle element of company identification but also an inspiration for work, continuous development, while still remaining true to oneself.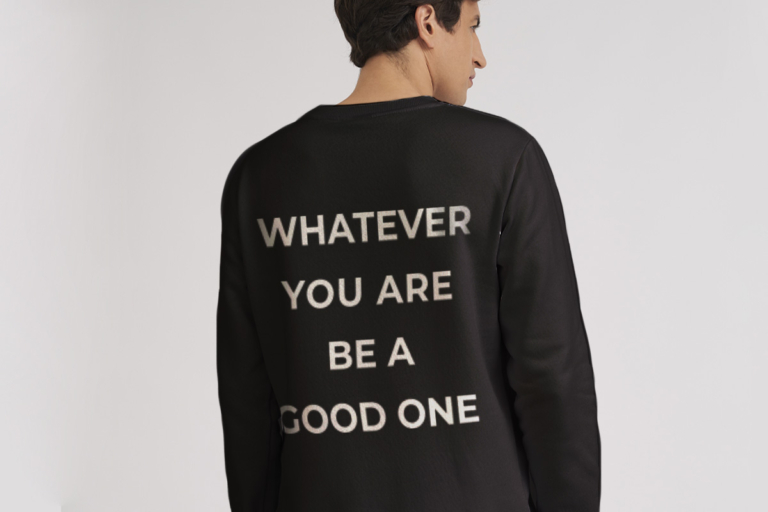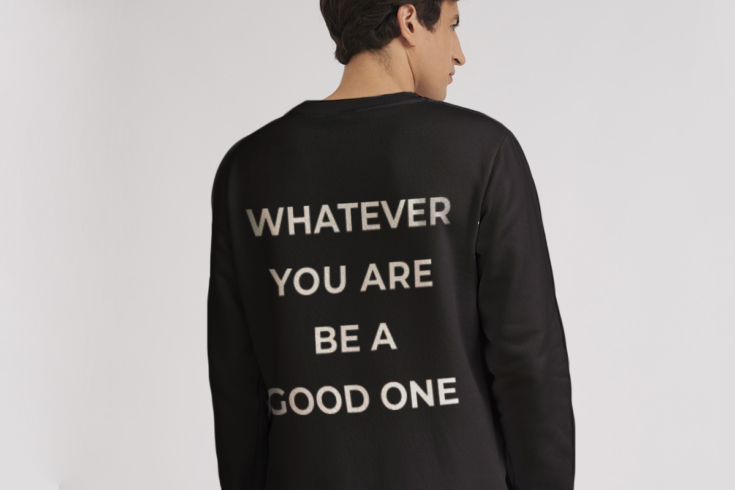 Collaboration results
The sweatshirts were given to all employees of agencies operating within the Good One Group, so about 40 people. The reception was very positive – they drew attention to their minimalist design and versatility, which meant that they could wear them not only during corporate integrations, but also on a daily basis – at the gym, walking the dog or even on vacation trips. Good feedback also came after the first washings, when the high quality made its presence known.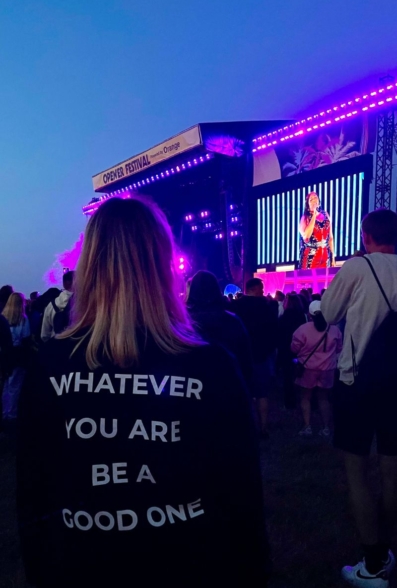 Merch is, from the perspective of the Good One marketing group, an important element of employer branding activities and a nice gift for employees that makes them feel part of the company, which increases their motivation. What's more, branded accessories or apparel are also a great addition for the agency to build relationships with business partners or journalists.
Opinion on cooperation
Good One cited efficient communication and involvement in the entire process as the biggest plus of working with MerchUp. As a result, the project went smoothly, and they subsequently received high-quality sweatshirts that fit perfectly with the company's identity.

The biggest plus in working with MerchUp was certainly the efficient communication and great commitment. In case of any doubts or dilemmas related to the project itself, we could count on efficient support, and the very process of production and delivery of the order went smoothly.