The annual holiday fever is on the rise. Decorations, gift advertisements and Christmas trees are appearing, leaving no doubt that the holidays are getting closer. For businesses, this means that the time to find gifts for their employees is shrinking. How to stand out among others? How to make the gifts truly unique and appreciated? The answer is a creative approach! What should you focus on? One of the solutions is thematic gift sets, which combine numerous possibilities such as personalization or addressing the individual needs and interests of team members.
Personalization as a must-have
We all love getting gifts that are tailored to us. That's why personalization is a key element of successful Christmas gifts for employees.
An ame, an unconventionally shown name of the position or team to which the person belongs? A sweatshirt in their favorite color? How about a thank you card in which, in addition to the standard wishes, you also include the person's achievements in your company? There are so many options!
What's more, personalization isn't just about adding a company's name or branding on a product, it's also about properly tailoring a gift to the recipient's taste.
Take advantage of your team's interests and passions
With themed kits, a company can customize gifts to suit the individual preferences and interests of male and female employees. Does your company have a group of coffee lovers? You can create a set that includes your favorite coffee, a printed thermal mug and delicious cookies as a sweet addition! Or maybe there are healthy lifestyle fans among the team? Then a kit with sports gadgets or a T-shirt with your company's branding, recipes for healthy smoothies and a shaker is sure to win their approval.
By knowing the interests of your employees, you can create sets that will not only surprise, but also bring real joy. And above all, they will also be used regularly! This approach definitely helps to create apt gifts.
Focus on product usability
Christmas gifts are not only meant to bring a smile to the face of employees, but also to be practical and useful – and they are also meant to be practical and useful. No one likes to accumulate unnecessary things that end up in the corner. Thematic sets allow you to combine the pleasant with the useful. In addition to personalization and customization according to interests, such kits include products that do a great job in everyday life. Let gifts for employees not just be desk ornaments, but practical tools to make work easier or life more comfortable.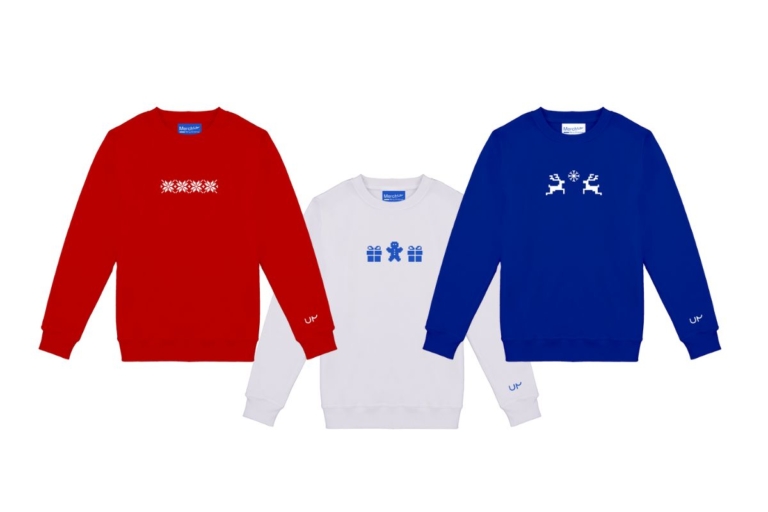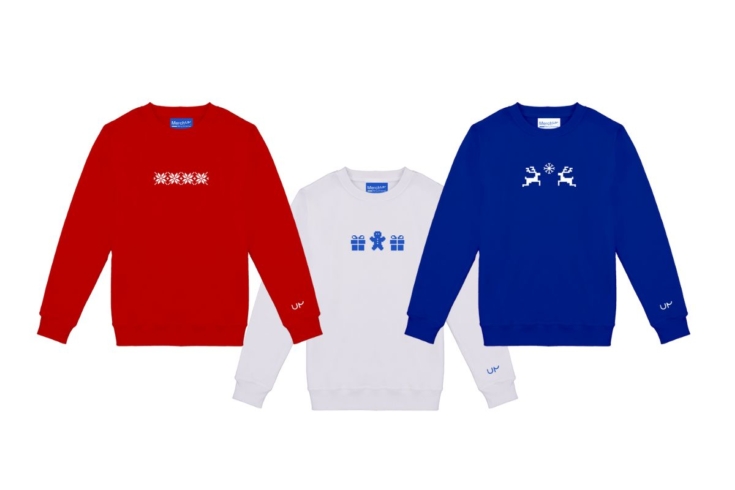 Are you betting on a Christmas sweatshirt? Opt for a design that will make it a pleasure to wear and fit in with different preferences. A beanie and scarf? It will be perfect for winter walks. The thermal bottle? You can take it with you anywhere, and best of all, it serves for years. Those products whose quality allows them to stay with us for years, and whose design makes their use more pleasant are irreplaceable choices.
Examples of MerchUp theme sets
When choosing the right set, in addition to the issues discussed above, it is also worth keeping in mind your budget possibilities – they often determine the number of items in the final gift package. However, this is not an insurmountable obstacle – even with a low budget, you can create unique and attractive gifts for your team! See some proposals from MerchUp:
Eco Christmas pack
Do your employees or customers care about the environment? Prepare a Christmas gift for them with ecology in mind! A reusable circural cup or plant seeds for planting will work perfectly.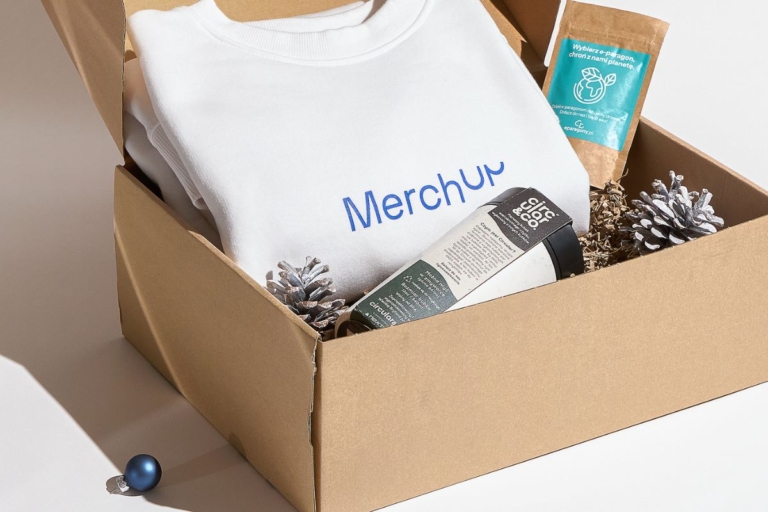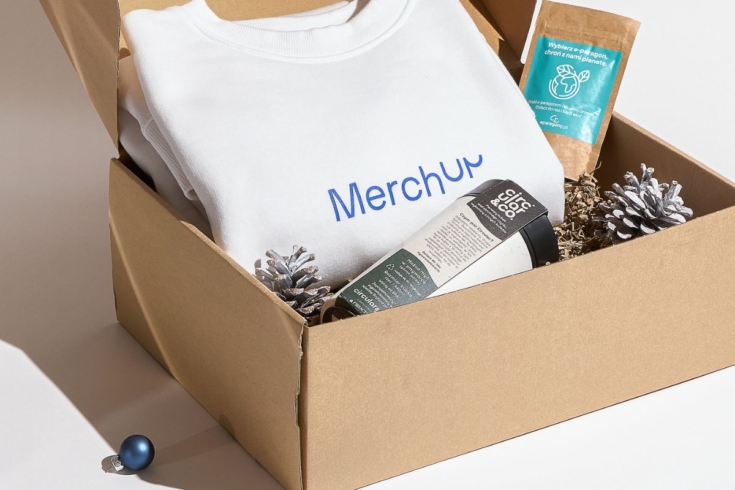 December walk
A winter walk? A hat and scarf is a must then! And a hand warmer and a warm drink in a thermos will take care of frozen hands.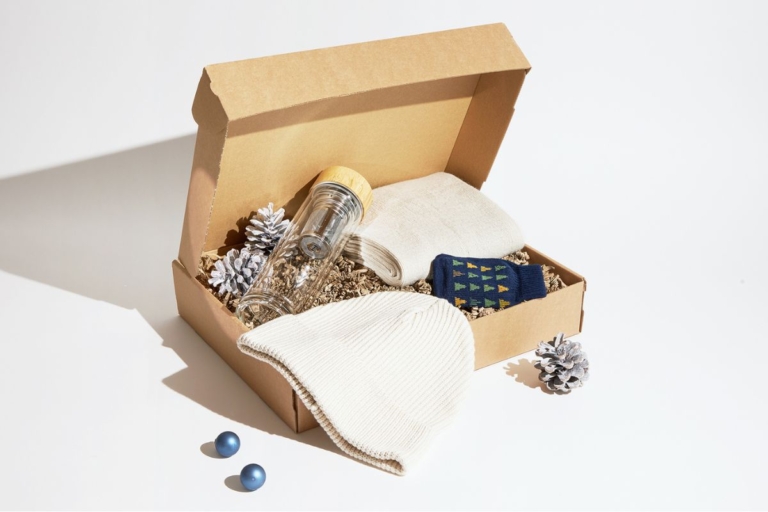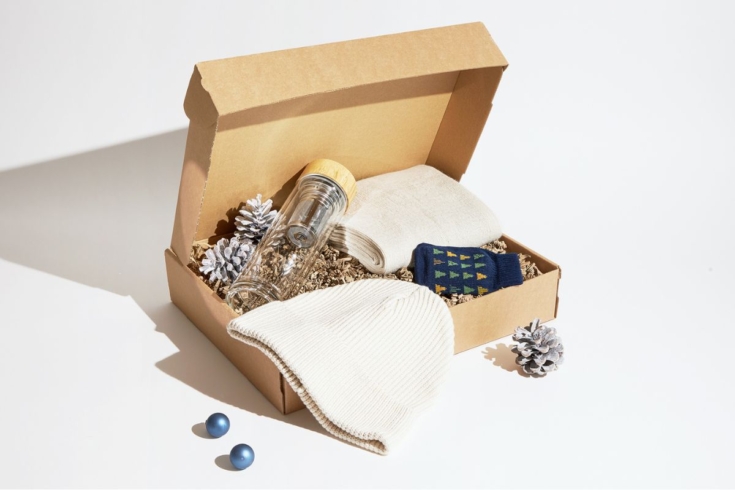 Christmas pack for tea fans
A reliable set for those who like quiet winter evenings. After all, there's nothing like the smell of cloves wafting from a mug of Christmas tea.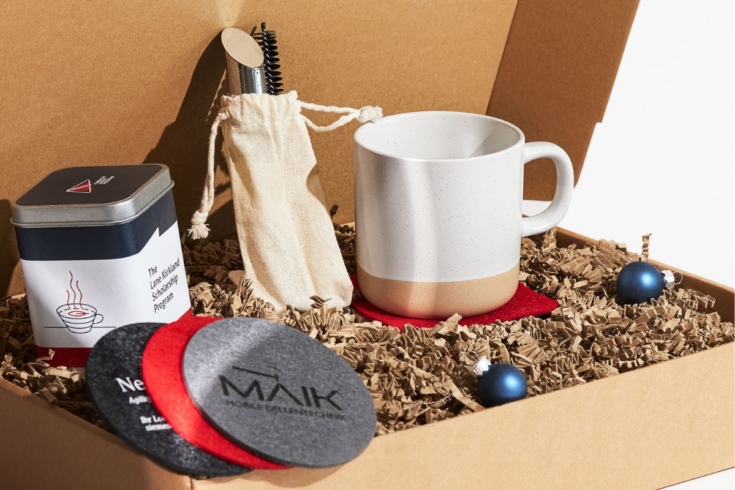 Christmas baking
Baking gingerbread during the holidays is even an obligation! Along with this set, you will make it easier for the recipients to prepare them, and at the same time bring a considerable smile to their faces.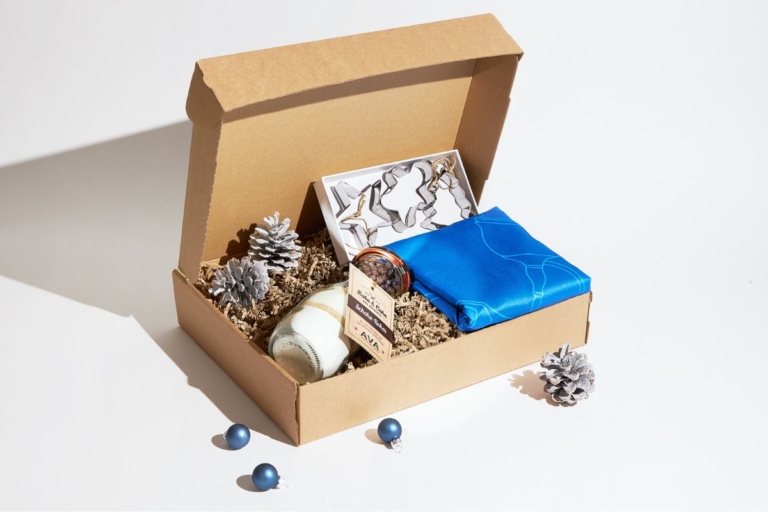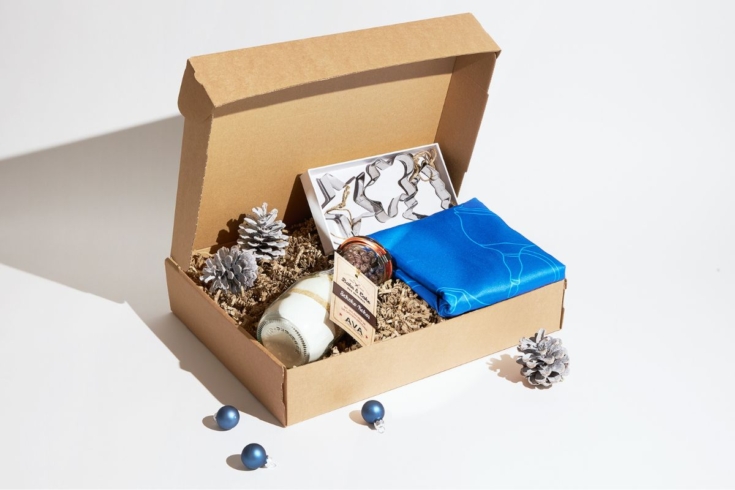 Christmas pack with socks
Nothing comes in handy in winter like socks with a Christmas theme! This is a proven Christmas gift that will please everyone.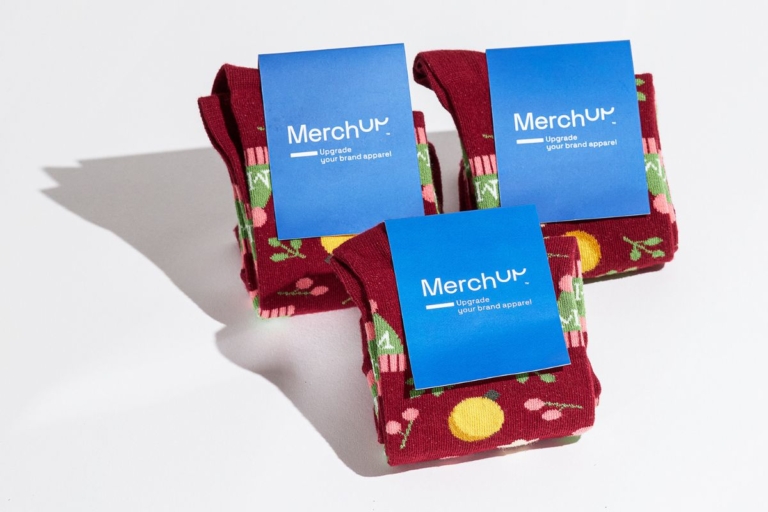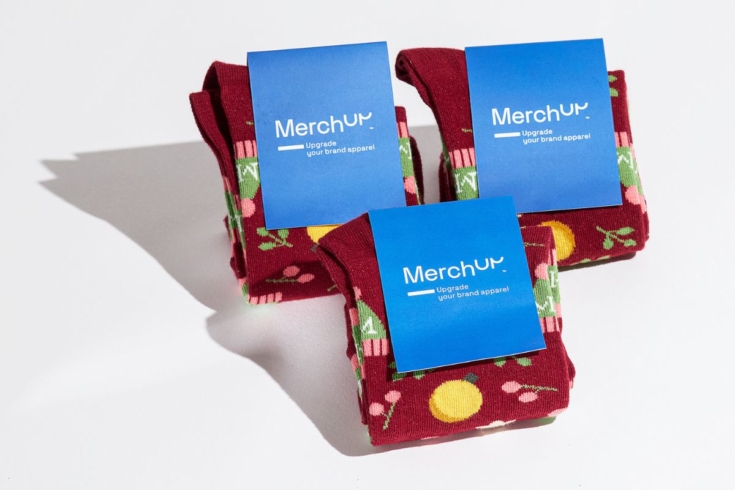 The themed sets are a modern approach to Christmas gifts for the team. They allow personalization, consideration of interests, enrichment with branding. It is worth betting on useful and high-quality products so that they can serve the recipients for years. With such packages, the company not only shows gratitude to its employees, but also builds stronger ties within the team and gains in its eyes.