Attractively designed and well-made corporate clothing can be a great tool for advertising purposes or a perfect gift for employees. It is possible to personalize entire sets, so not only clothes, but also accessories and packaging, so it is worth ensuring consistency with the brand's visual identity. What personalization options does MerchUp offer?
Decorations
The most important role of corporate gifts is to show the employees that they are important in the organization and to thank them for their past work. The logo on them further makes the team feel even more connected to each other. The employer gains another additional benefit – the branded clothing worn by employees serves to build brand awareness and advertise the employer to the company's prospective customers and employees.

Check out examples among the realizations for our clients: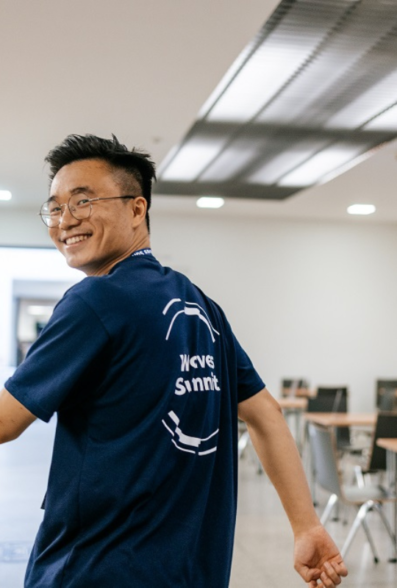 However, the company logo does not have to be the only imprint. The garment can be decorated with any graphics that will make the design more interesting and interesting.
At MerchUp, decorations are made using four methods:
Embroidery
DTG printing
Silk screen printing
Thermoransfer
You will read about the most popular of these, namely embroidery, DTG printing and embroidery in detail in a previous publication:
Personalization of hoodies
Even very complex designs are perfectly reproduced on garments. When you create hoodies with us, you can change almost every detail in them, thanks to the fact that we sew each one from scratch in a local sewing room from materials we select. It also allows you to include all the company's identifying colors, so you don't have to worry about consistency with the brand.
Let's start with the hood, which can be a different color than the rest of the hoodie and match the color of the zipper or print. It can also be made of patterned material, which will make the sweatshirt even more unique.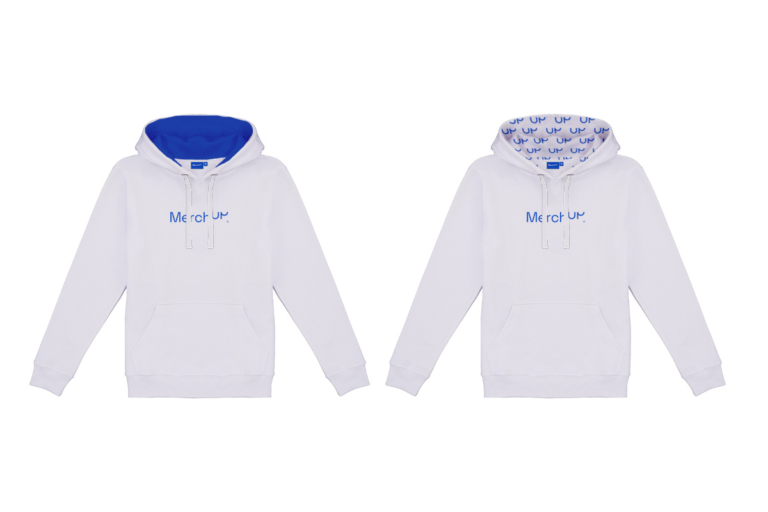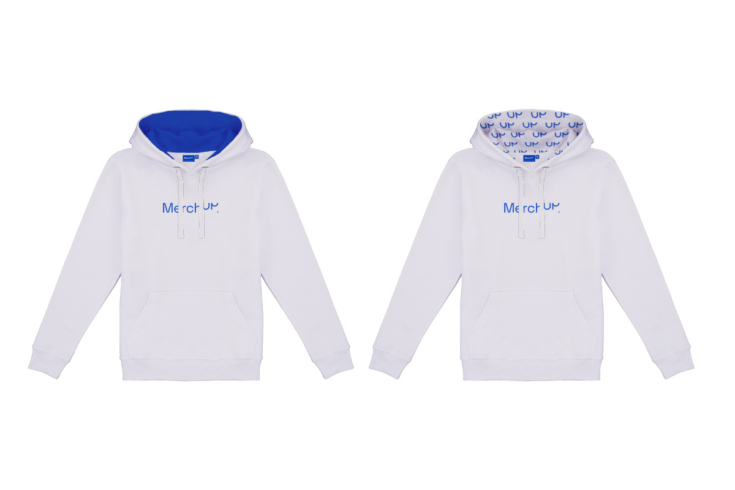 If we're talking about the hood, we can't forget about the cords. At MerchUp, in addition to the color, you can choose their shape (flat, round) or opt for none.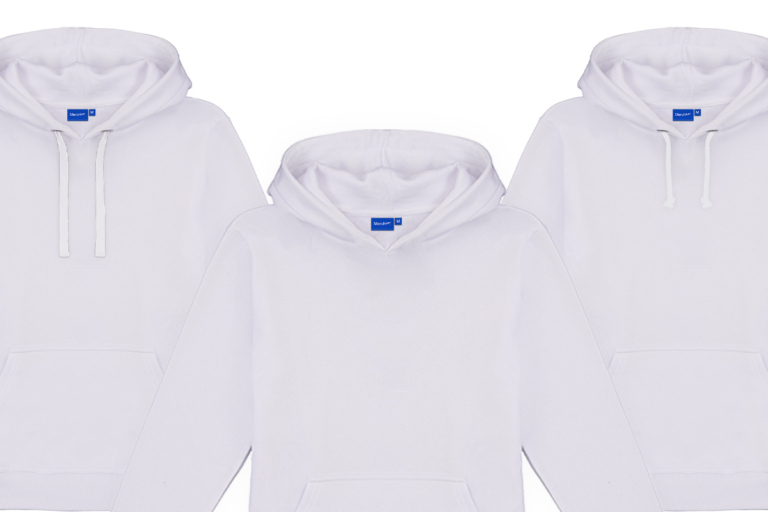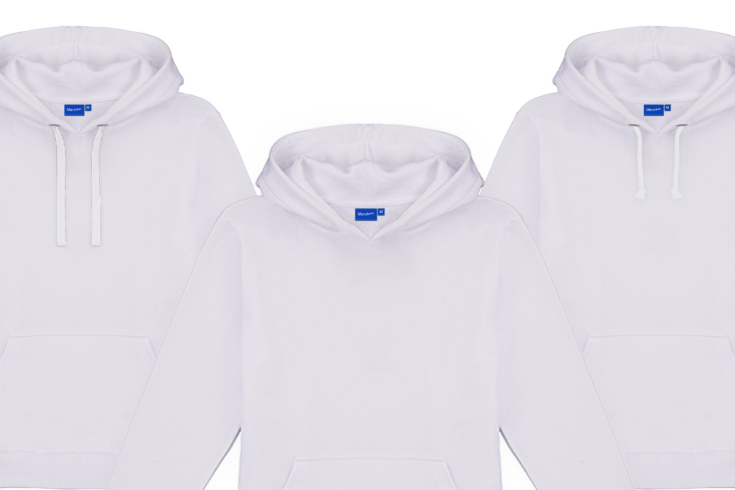 There are also 4 different cord ends to choose from to give the right character to the hoodie.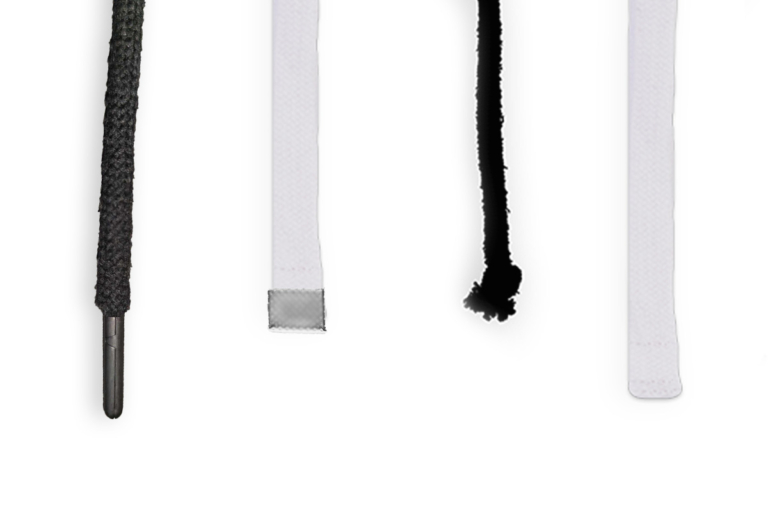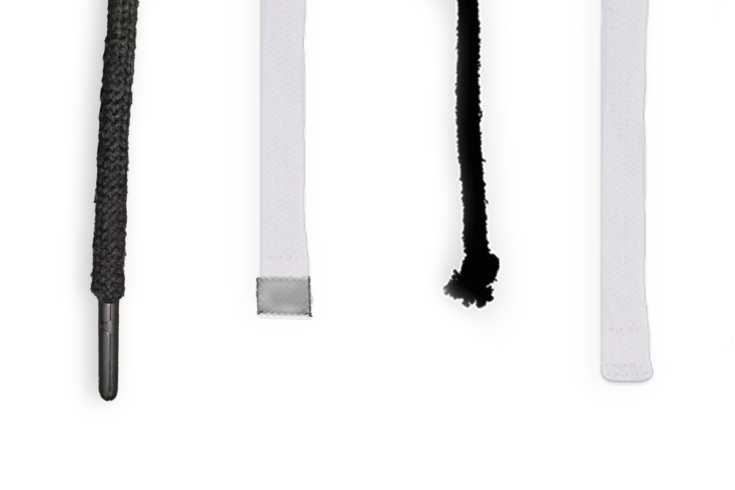 Subsequently, we also have eyelets for strings in three colors.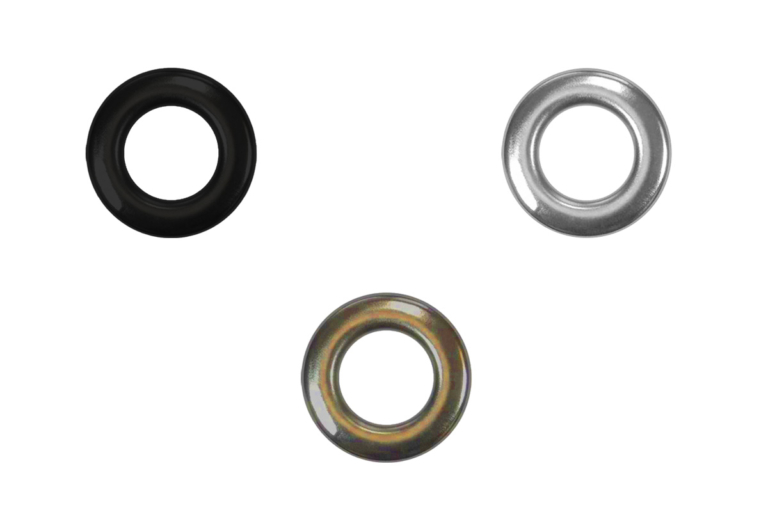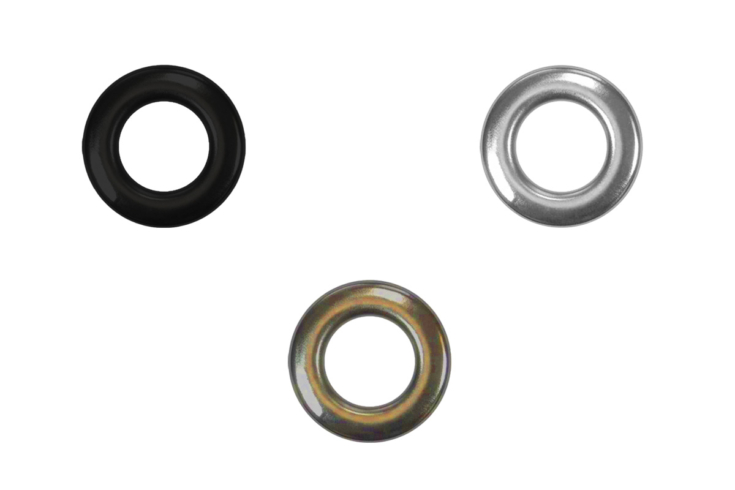 You can also personalize the zippers – the color of the tape and the color of the zipper itself. This way you will create a coherent whole.
Tags and labels
Logo tags are a great way to add individuality to your clothes. It may seem like a small and insignificant detail, but it's just an appearance. In addition, sewn-in or tacked-on labels show that the employer has taken care of even the smallest design details. They also give an exclusive touch to the garment and make it possible to place an advertising slogan or company motto.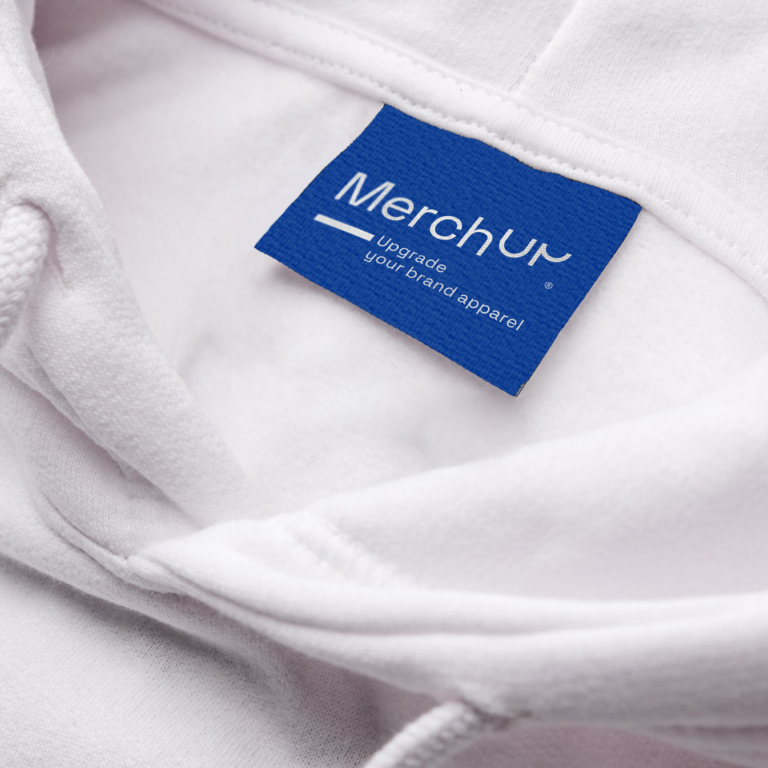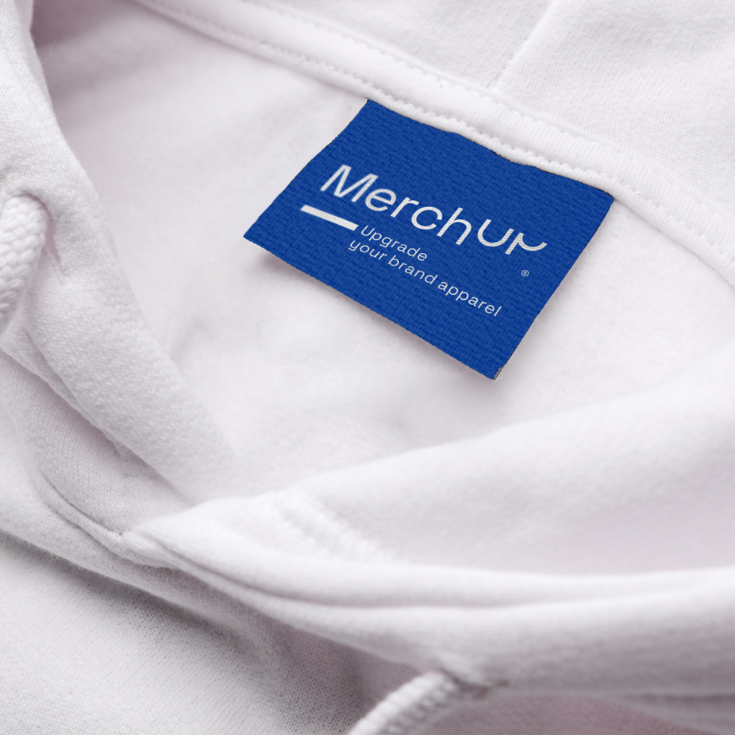 There are 3 types of tags available at MerchUp.
Jacquard label
The first of these is the jacquard label. This is the most common type of label in garment manufacturing.
Transfer label
The second type of tags are transfer tags. Their application is less typical, as it involves placing the design directly on the material. This is a tag that provides the ultimate in comfort, as it is completely imperceptible to the skin.
Imitation leather label
The third type is the imitation leather label, which adds character to the garment and creates an original and iconic effect. It is a particularly good choice, with hoodies, fleece, scarves and winter hats.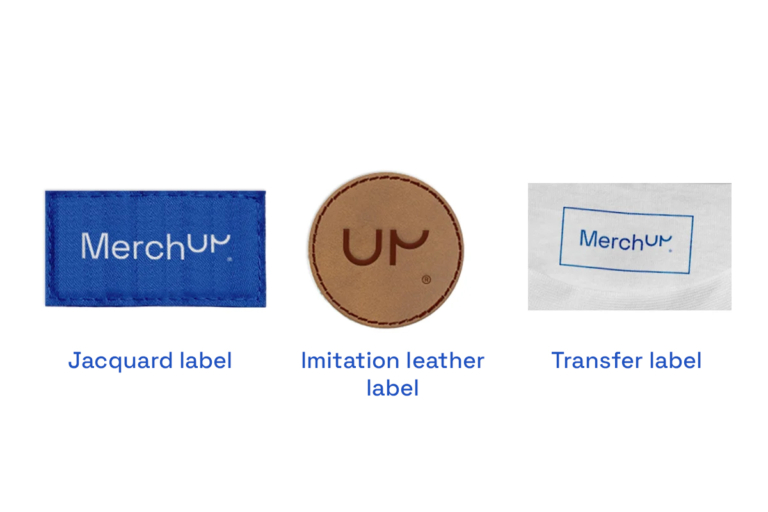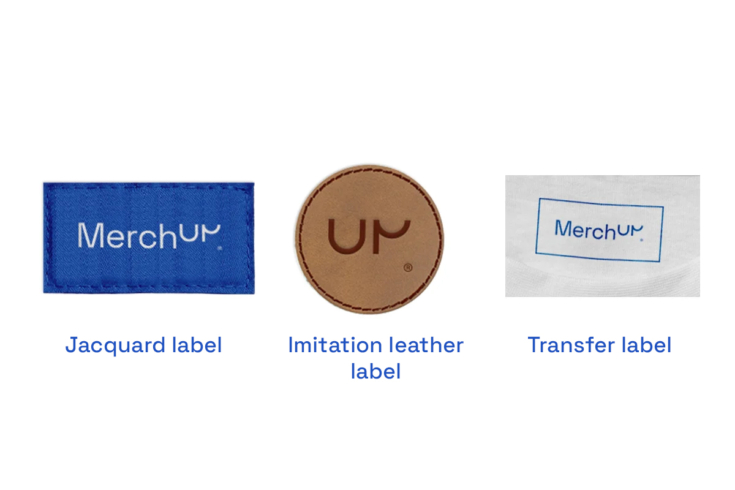 You can locate the labels in two places: at the neck and at the bottom hem.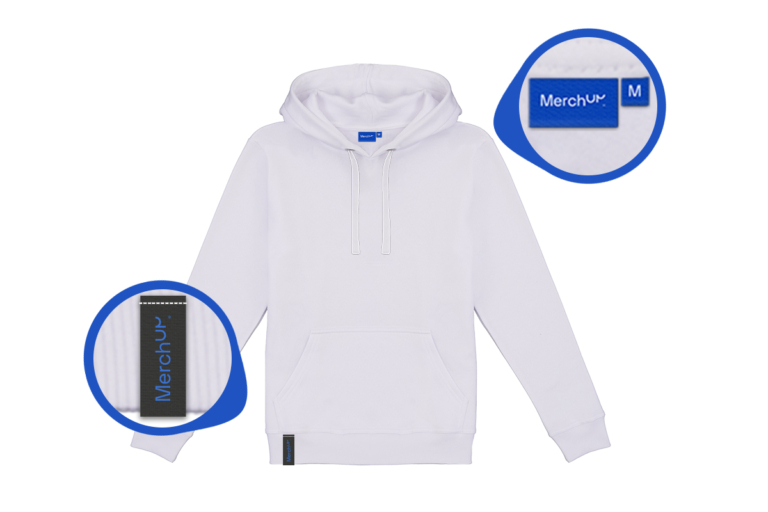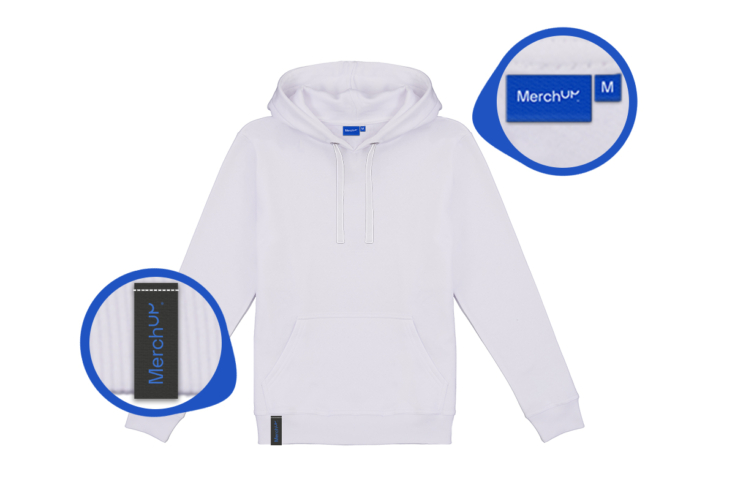 You can also put your logo or other design of your choice on the cardboard labels. It is worth using this option for additional personalization and making your order more attractive, such as your company's slogan, a short thank-you note, or greetings.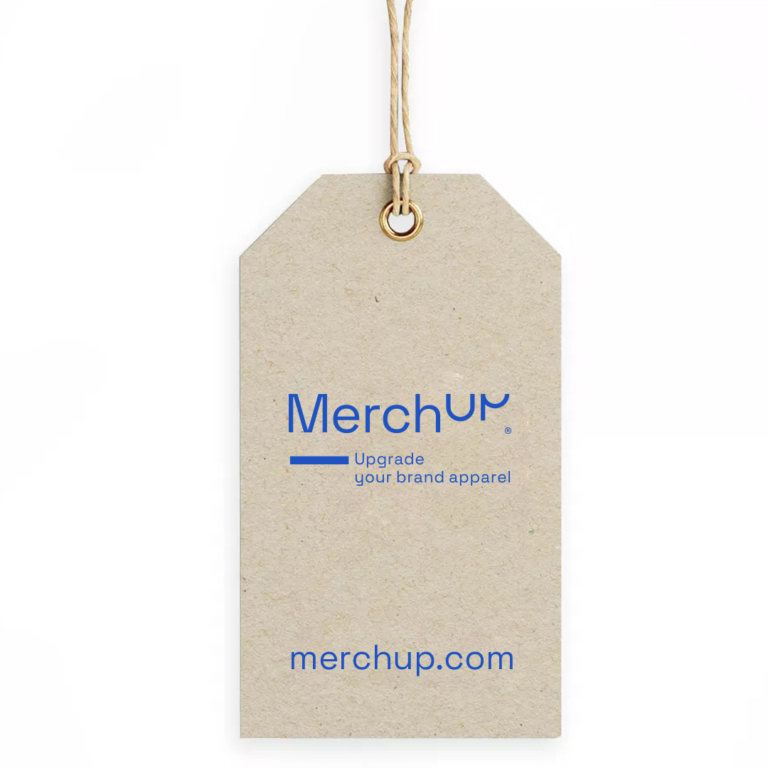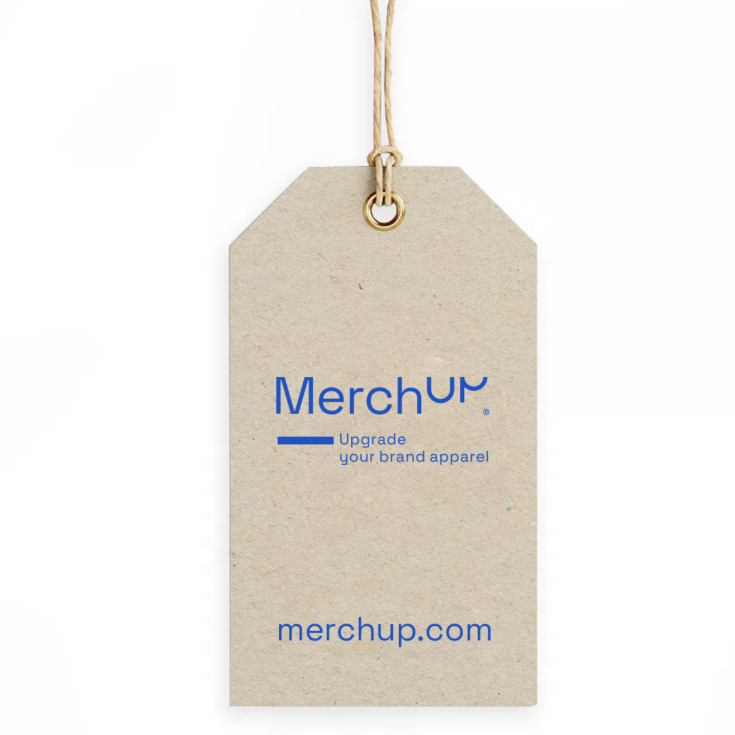 Cartons and packaging
Labeling is done at the end of the production process, followed by a thorough cleaning of the garment from threads and finally – packaging. We can prepare clothing for shipment in several ways.
The first is standard foil packaging made of recyclable material, as well as its alternative, paper packaging with the company's logo.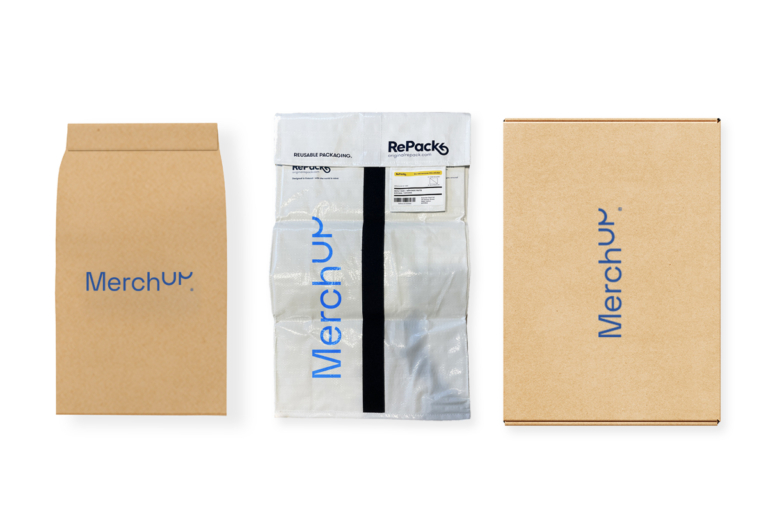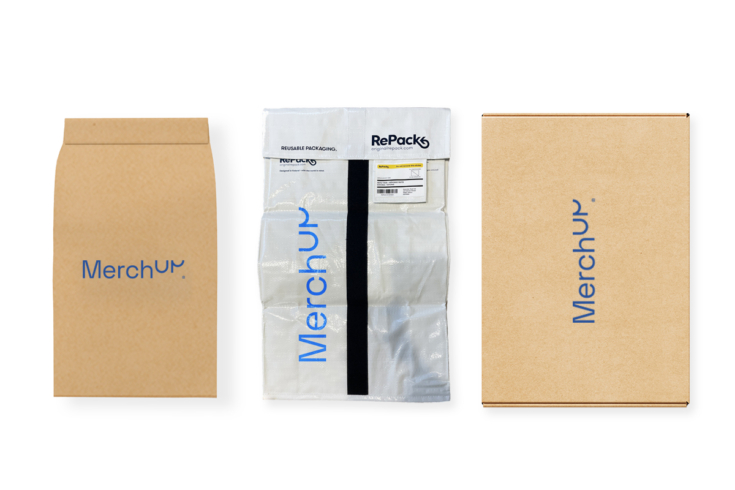 For those who appreciate recycling, we suggest that they pack their clothes in cotton bags, which can be in any color and design, and include their logo. The recipients of the bag will surely find another use for it – take it for shopping or pack a laptop in it on their way to work.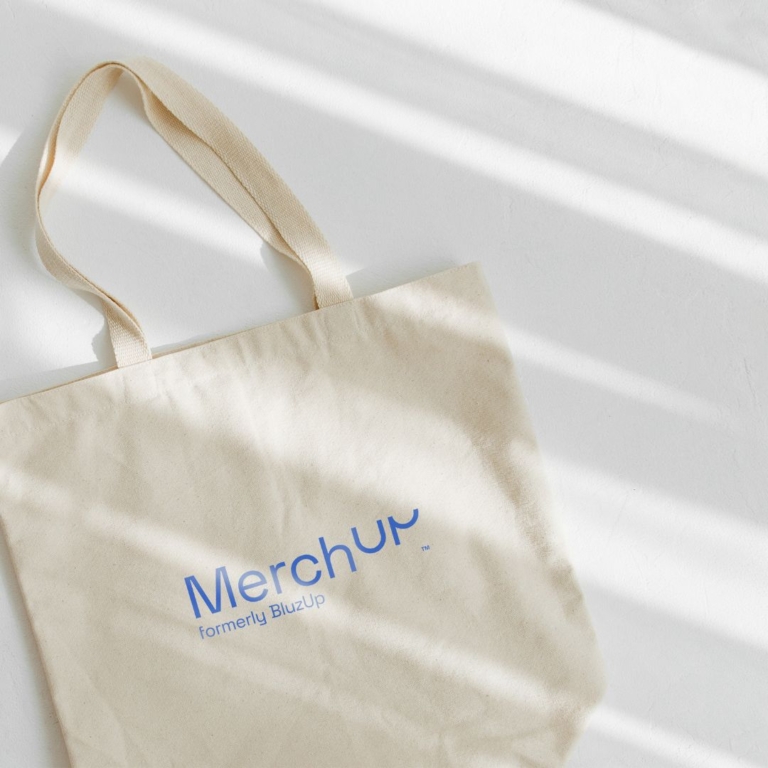 The most elegant packaging will be a cardboard box with your imprint. It will also work great if you are presenting several items at once, such as a welcome pack for a new employee .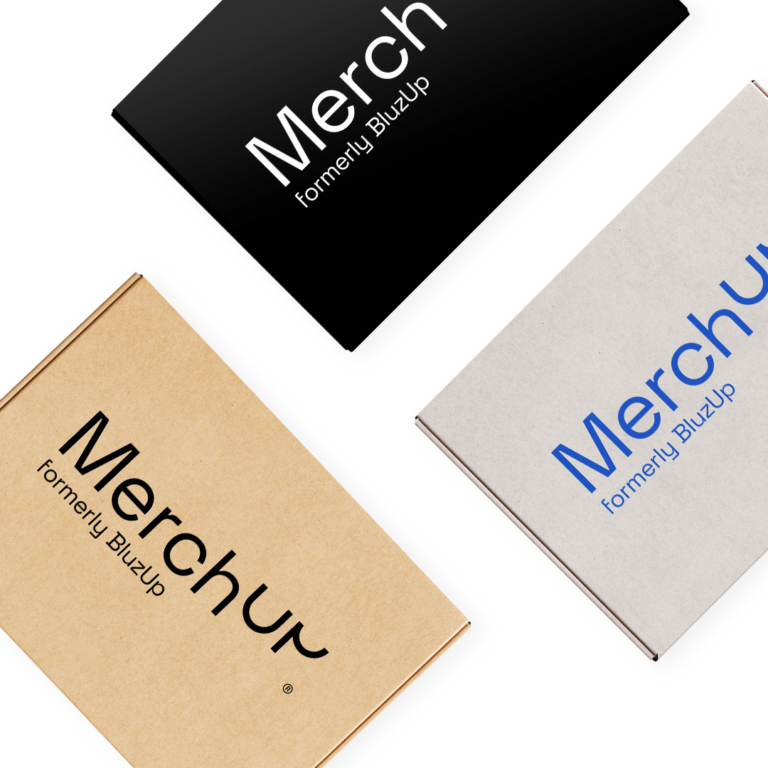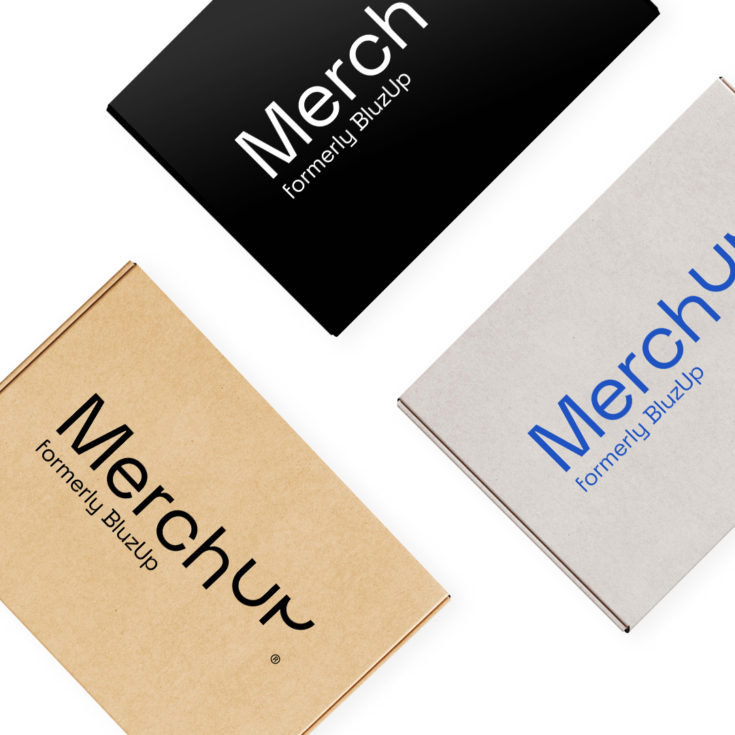 We can decorate the box in three different ways. The first is which eco print, which can be made in any color on the outer or inner calpa. Another option is a special eco sticker, containing graphics in any color.
We can also cover the entire outer flap with color and pattern. With this option you have a choice of the color of the interior of the box: white or natural.
Cards and stickers
Complementing each gift is a greeting or thank you card. This small gesture allows you to convey a few kind words to the recipients and thus reinforce positive feelings about the employer. There are many designs and colors to choose from, so you're sure to find something perfect for you.
Colorful stickers are an interesting accessory with which employees can decorate laptops, notebooks and other everyday items. We can prepare them in many forms including a set on A5 sheets, or individual cut stickers.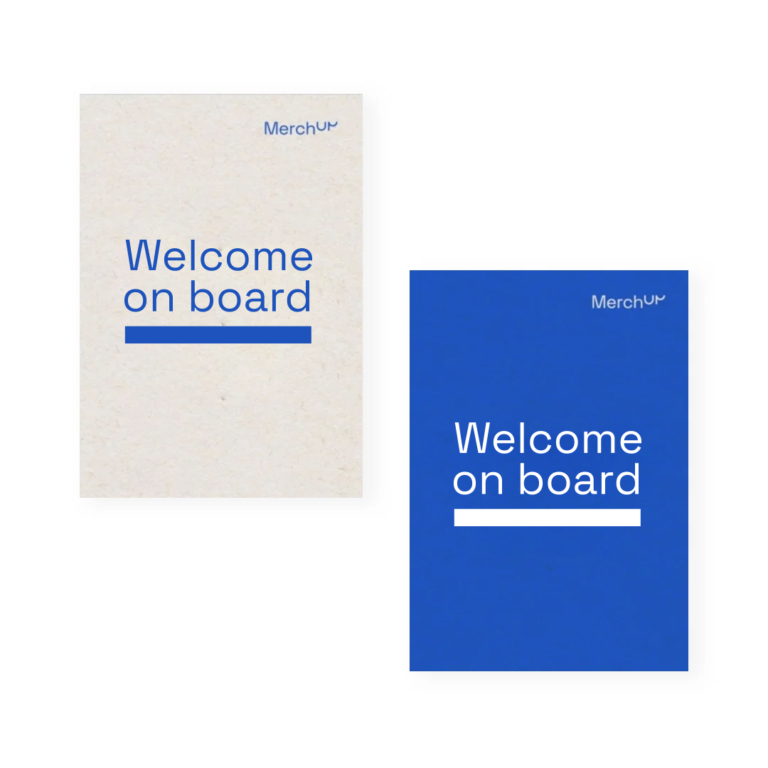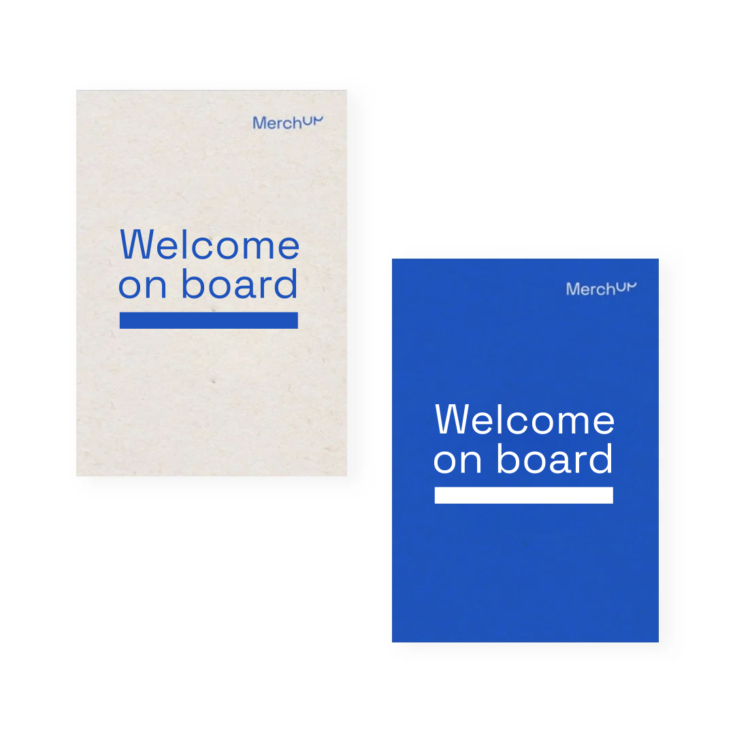 A parcel of company clothes is one of the more original and practical gifts. It can be given for various occasions or simply as a gesture of appreciation to the team.
According to our report, the option of additional personalization, among other things. Tags and packaging is extremely important for employers when selecting gift suppliers.
By using one company's comprehensive services, the employer does not need to involve the HR department to oversee the work and pack the packages themselves. This option, therefore, is more convenient and saves the organization time and money.