Competition for employees is one of the biggest challenges for companies in the IT industry. Candidates still pay attention to salary, of course, but many other aspects are increasingly important, including company atmosphere and good team relations. And according to the principle that first impressions are the most important, welcome packs for employees have become a standard pratice.

However, to impress a newly hired person, simply handing out a welcome package is not enough. Its contents must make the right impression.
Why have welcome packs become so popular in the IT industry?
As long as the signing of the contract is a formal start in the company, the presentation of a welcome pack is a symbolic welcoming of a new person to the team. So it's good that the gifs are not only useful, but also branded with the company's logo and kept in the company's colors, giving the employee a clear signal that he or she has just become part of the team.

It is also an opportunity to highlight the company's value. A carefully prepared package with high-quality original products shows that the employer is diligent in everything it undertakes and cares about the team. What's more, these most attractive and practical gifts automatically become advertising for the company if employees use them on a daily basis.
Unfortunately, our survey showed that often welcome packs receive gifs that end up in a corner and are virtually completely unused. We are talking about such things as not very distinctive pens or notebooks. After all, it's not a tailor-made item for IT people. Jira and other shuffle management applications are completely sufficient for them.

The same survey also showed us that quality is the aspect that is unquestionably of greatest importance. So it is much better to prepare a more modest welcome pack with attractive gifts than a full package of mediocre quality products.

As gift experts, we'll make some suggestions that are perfectly suited to welcome packages at an IT company. We offer all these gifs as part of our welcome pack service.
Welcome pack ideas for spacialists and IT professionals
1. Clothing with company logo
Branded clothing is among the most attractive and desirable gifts for employees. Especially if they are made of high-quality materials. Carefully designed and comfortable hoodies, socks, T-shirts or fleeces are practical gifts that can accompany employees at work, but also outside of work. However, to make sure that employees are willing to become brand ambassadors, corporate apparel must be stylish and original. To achieve this, we approach each project individually and pay attention to detail, creating clothes that reflect the character of the company and are in line with its corporate identity.

For inspiration, visit the Case Studies page, where you can see our projects in action.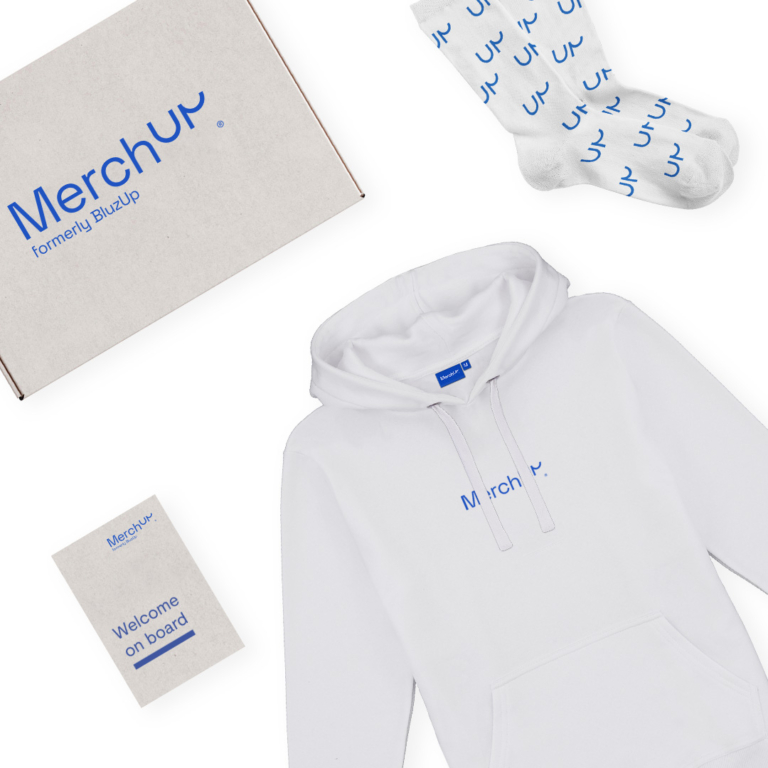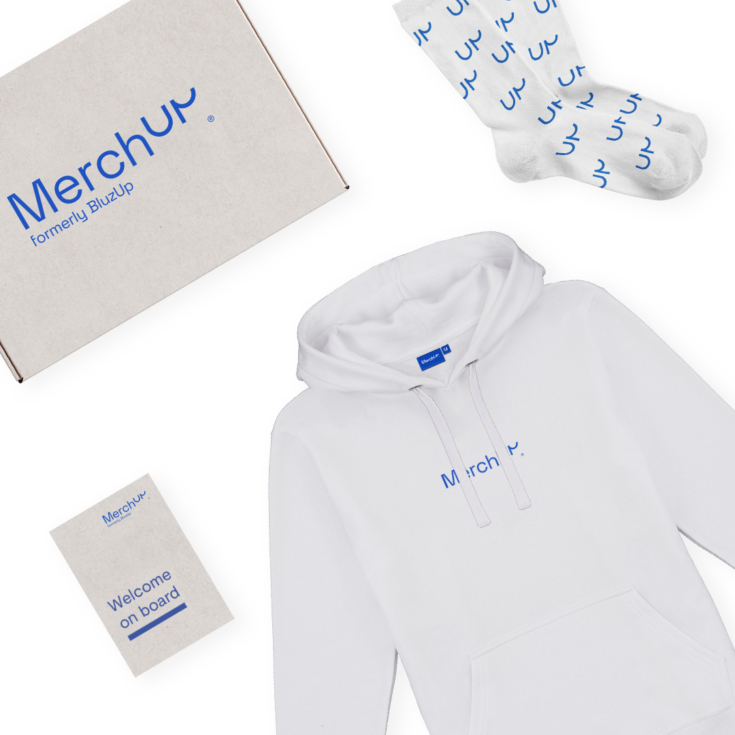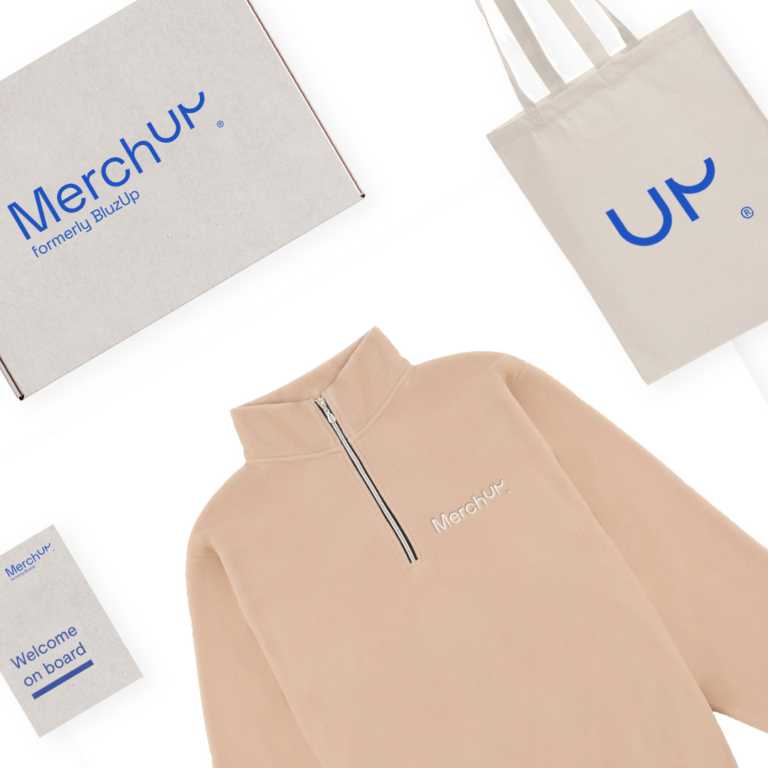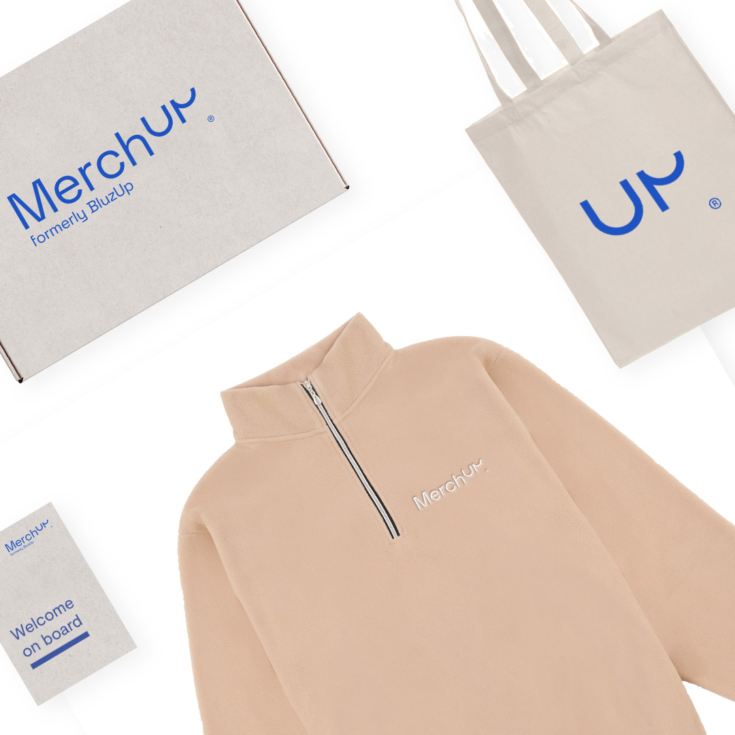 2. Cover, backpack or bag for their laptop
It's hard to find a more practical gift for an employee in the IT industry. As long as the person does not need to work on a larger workstation (such as 3D designers), such a gift will certainly come in handy in everyday use. However, we should remember to make sure what diameter of laptop the employees receive, so that we can adjust the size of the backpack, bag or cover to it.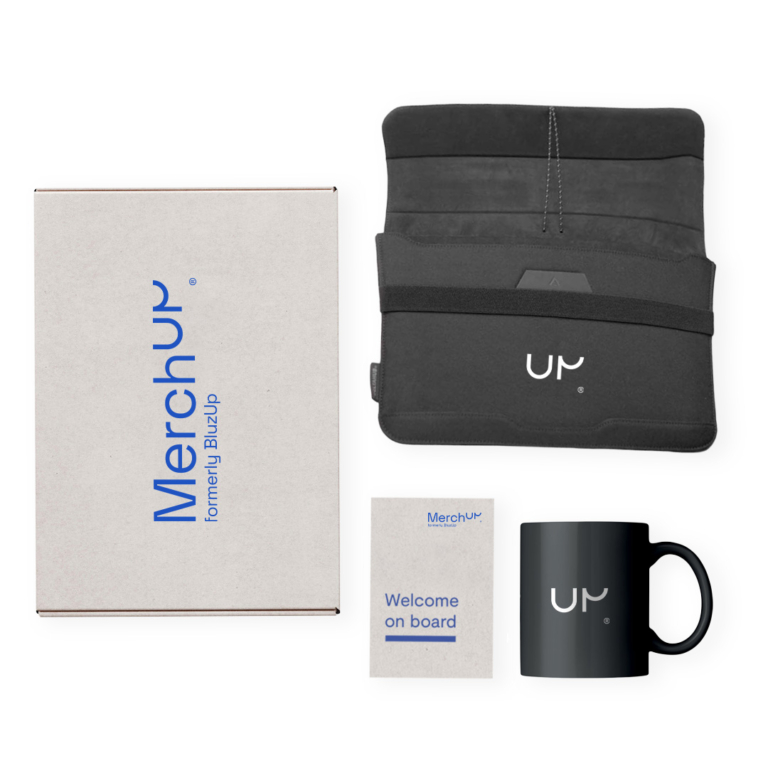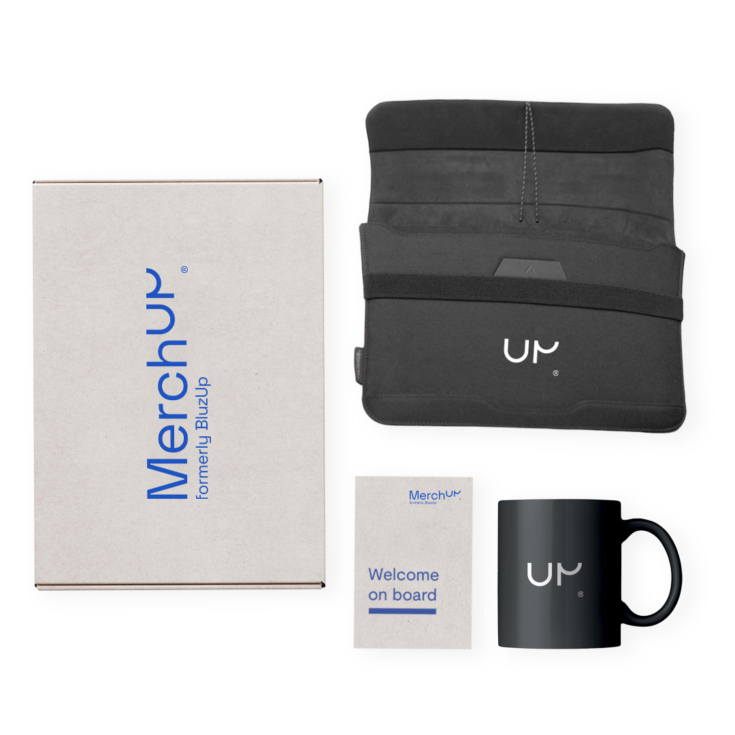 3. Cups and bottles
Progress in software projects counts in lines of code and cups of coffee drunk, so a mug with a company's logo is one of those absolutely obvious gifts. Of course, a person does not live by coffee alone, so eco-friendly reusable bottles are also becoming increasingly popular.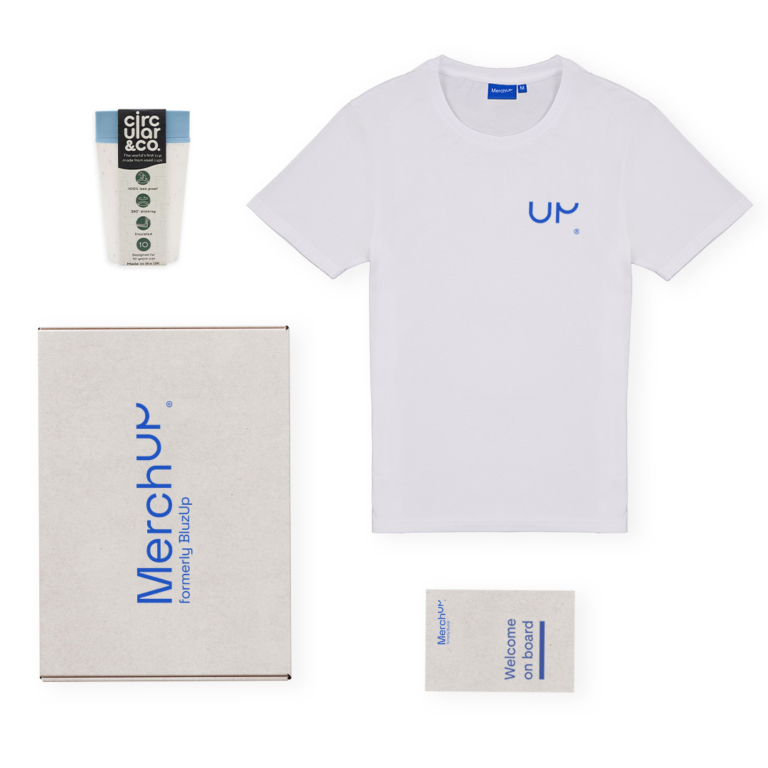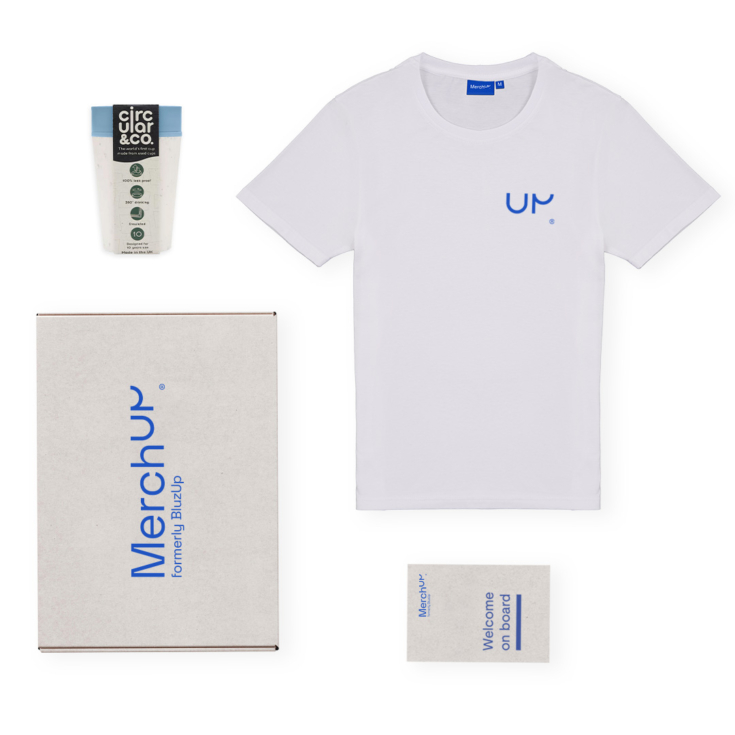 4. Stickers with company logo (and more)
A sticker with a company logo is a standard in the industry. According to industry tradition, it usually lands on the employee's laptop and other equipment. However, other stickers can be added to the welcome pack, which can refer, for example, to the programming language or tools the person will use.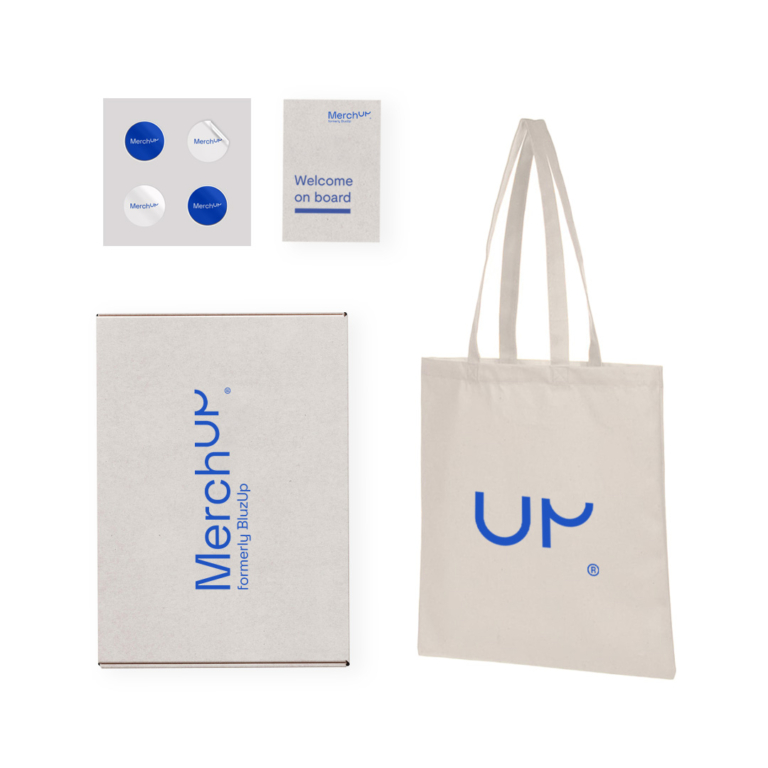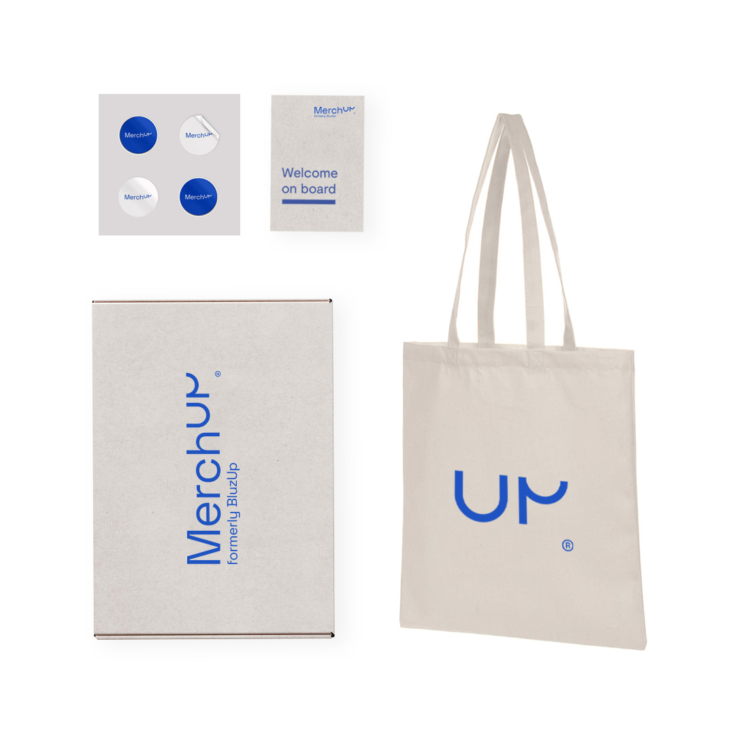 5. Touch-tip pens
Ordinary pens are unlikely to be heavily used and memorable, but those adapted for touch screens are a different story. Especially if employees are working on equipment such as a tablet or touchscreen laptop.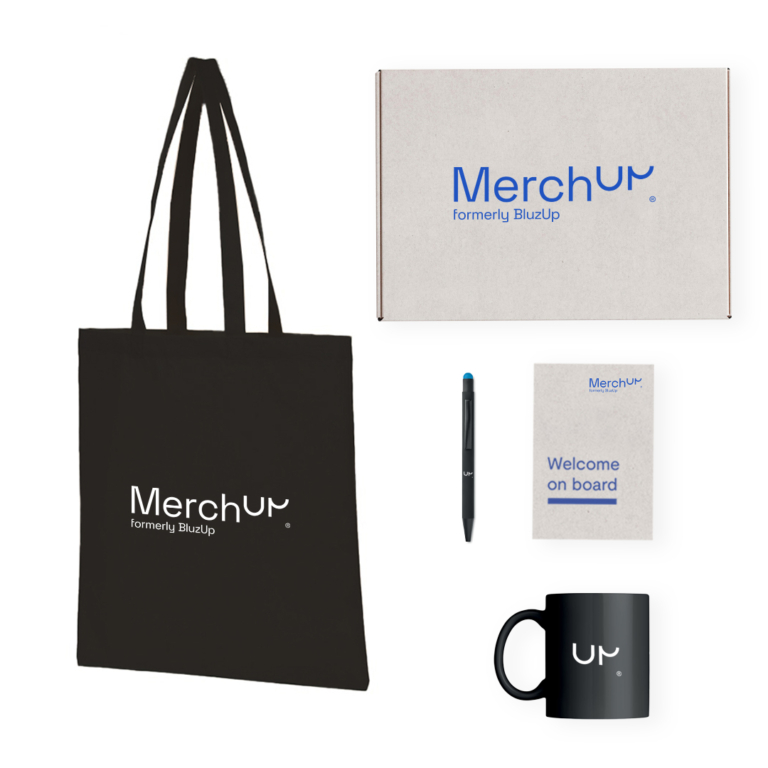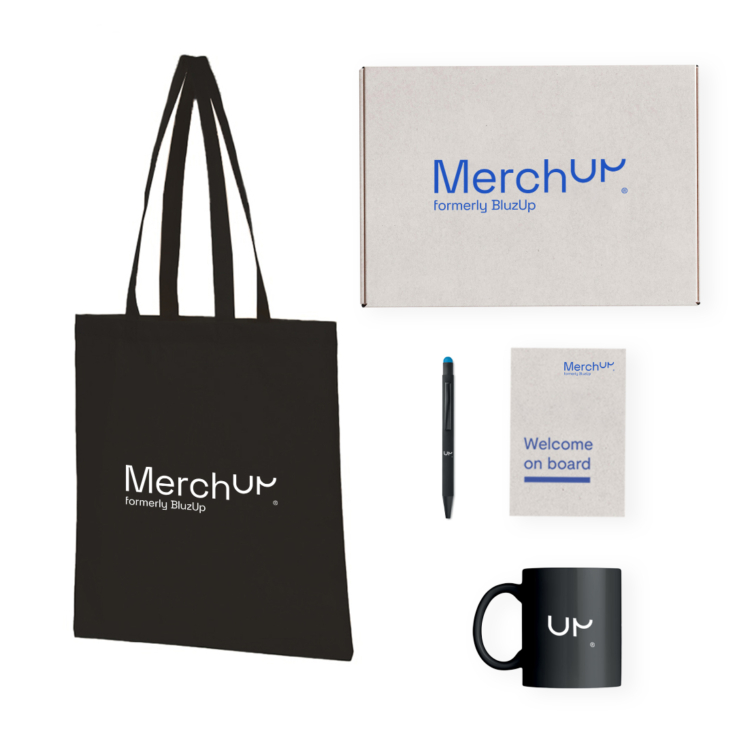 6. Fudge
It may not be a gift that will be particularly memorable and used for a long time, but a sweet touch of this type is a great complement to a welcome package. Besides, let's face it. Who doesn't like fudge?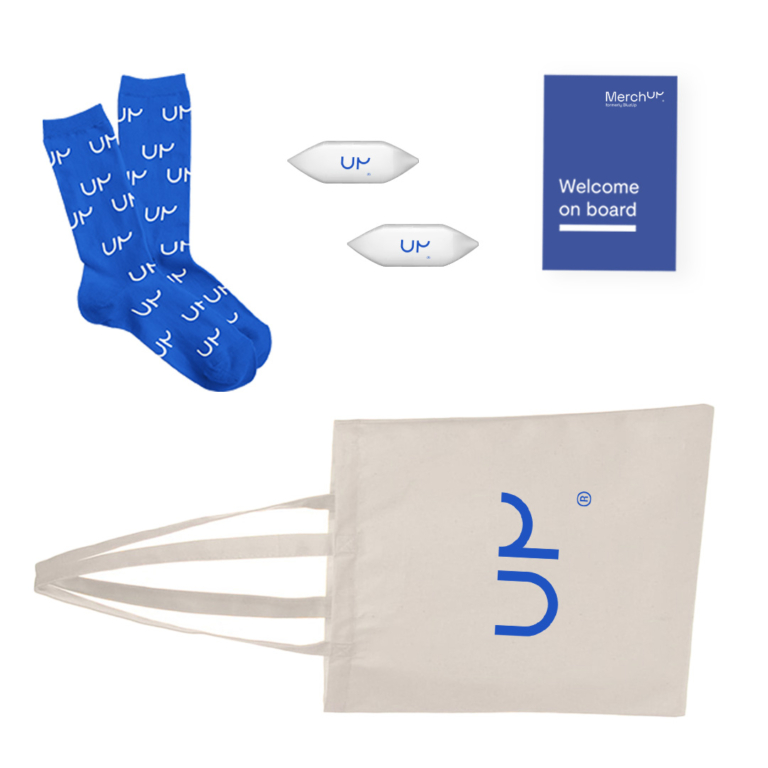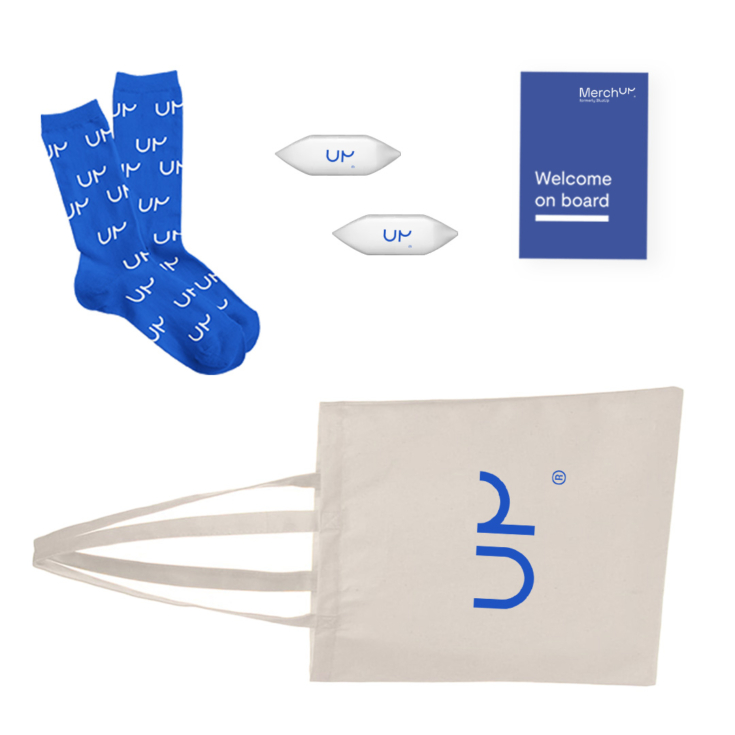 7. Modern electronic gadgets
People working in the digital sphere appreciate all the amenities that help them work in maximum comfort and always be online. Therefore, stylish desktop wireless chargers, multi-port chargers, USB-C hubs for laptops or power banks can be a good idea. However, in order for these products to be truly well received, they must be of high quality and guarantee compatibility with the latest devices.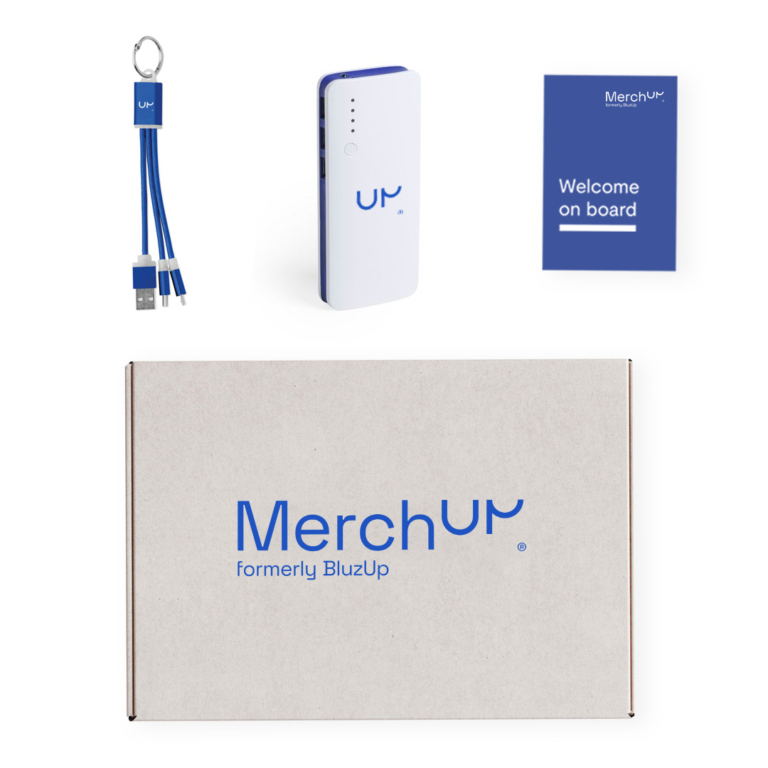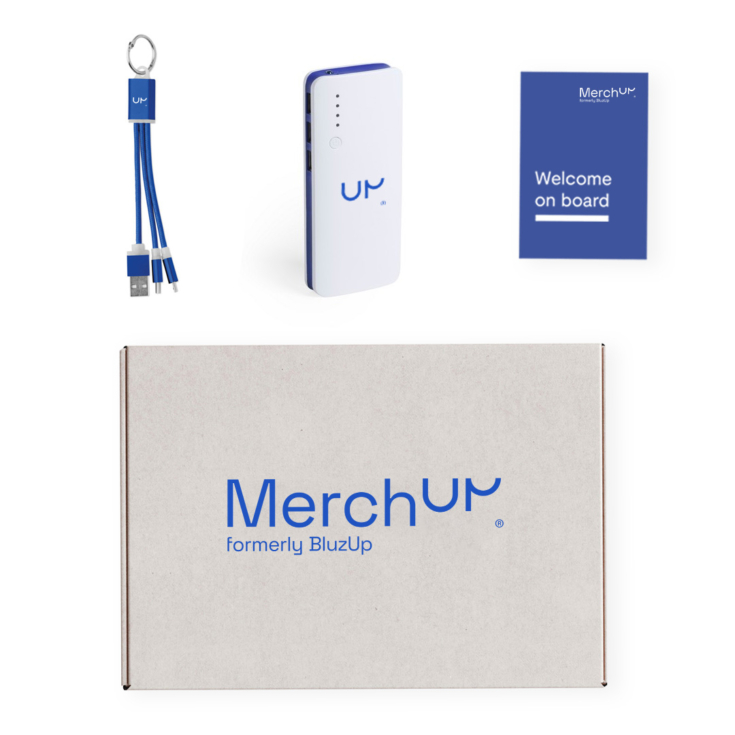 8. Earplugs in a package with marking
This rather unobvious gift often proves to be a savior, especially for programmers who struggle with complex shuffles. Unfortunately, sometimes full concentration is only possible in complete silence, and this is not always easy to find. Well, unless you have earplugs on hand.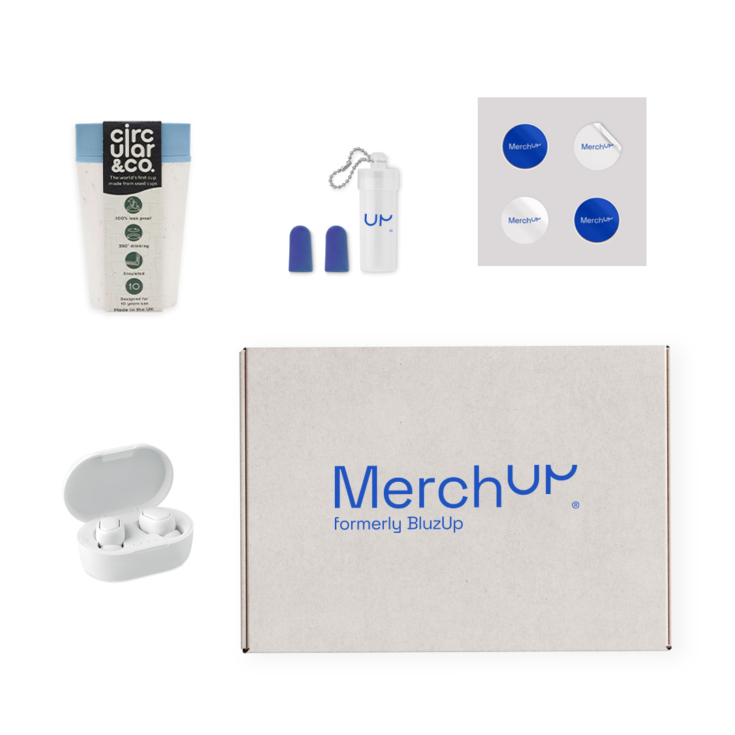 9. Comfortable flip-flops for work
Casual style is in force in more and more offices and employees appreciate it very much. Thus, flip-flops in a welcome pack become not only a useful item of clothing, but also a signal to the newcomer that freedom and comfort in the office is a priority.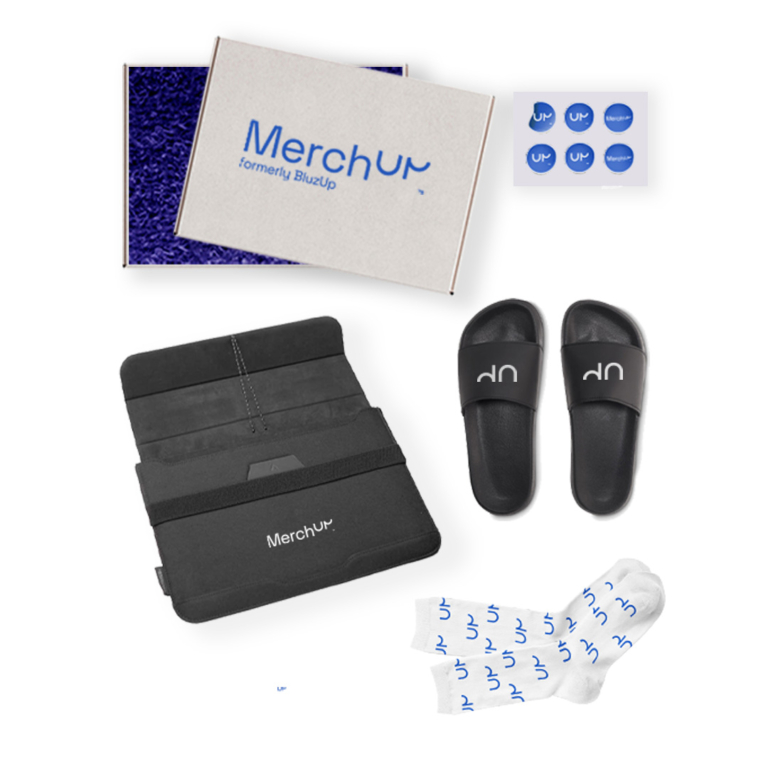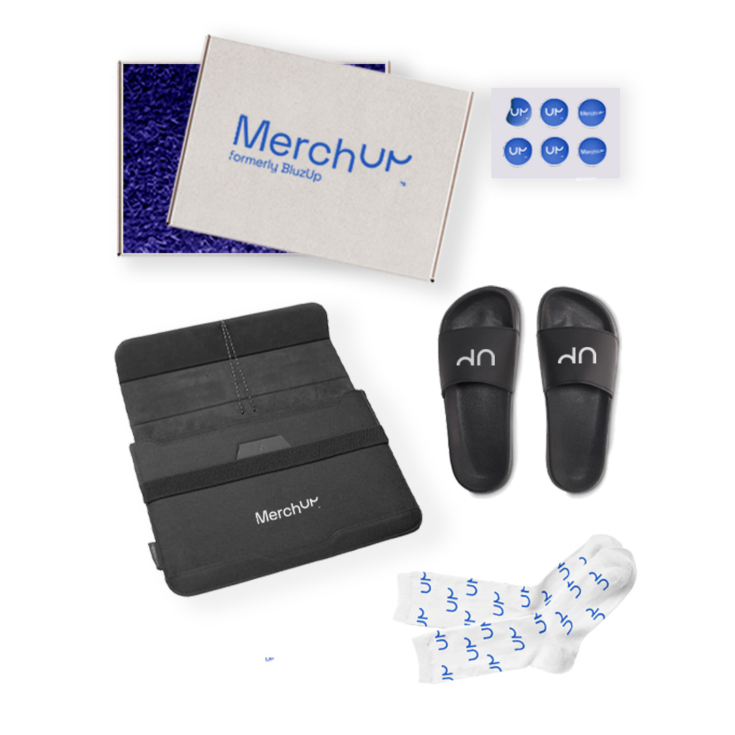 10. Wrist pads
The wrist pad will make your daily work more ergonomic, and a sore wrist when working with a mouse for a long time will no longer be a problem, so it is an ideal solution for IT workers who spend most of their time clicking on the keyboard. In addition to the health aspect on the plus side is the design of this gadget.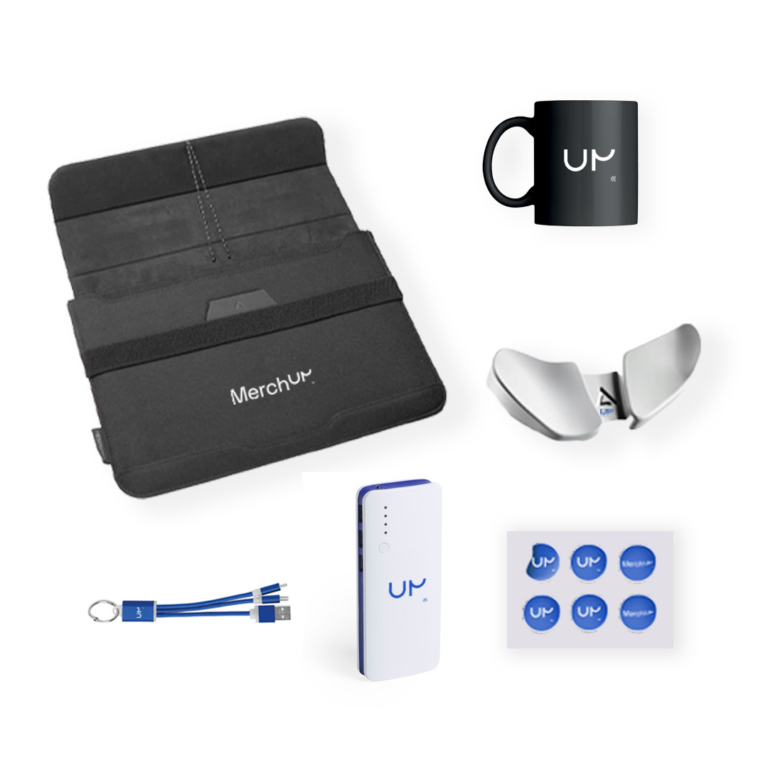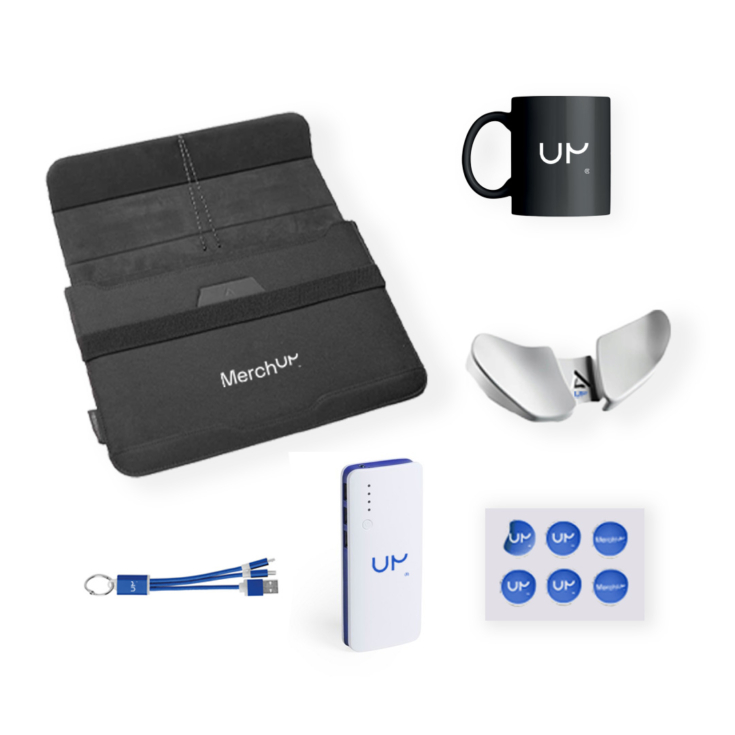 The perfect welcome pack is not just about gifts
To complete the gift experience and create a real wow effect, It is worth taking care of the details. What specifically are we talking about?
Personalized packaging
As we mentioned, the first impression is key, and yet it is not the content itself that the employee sees first.

There are several possibilities. The most elegant option is a personalized cardboard box, which can be decorated in three different ways. The second option, which is a bit looser but more practical, is branded organic bags, which also come in three variants.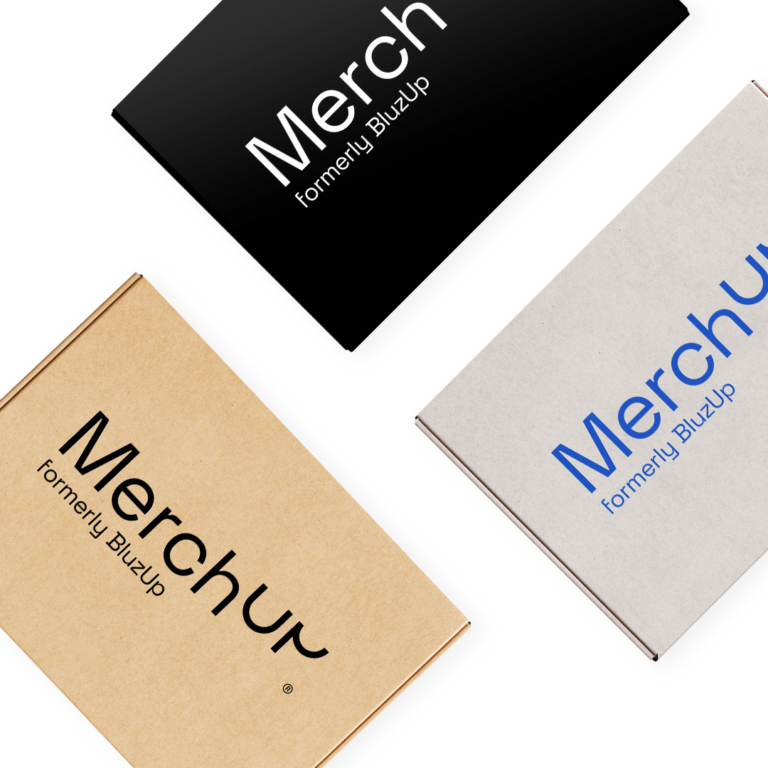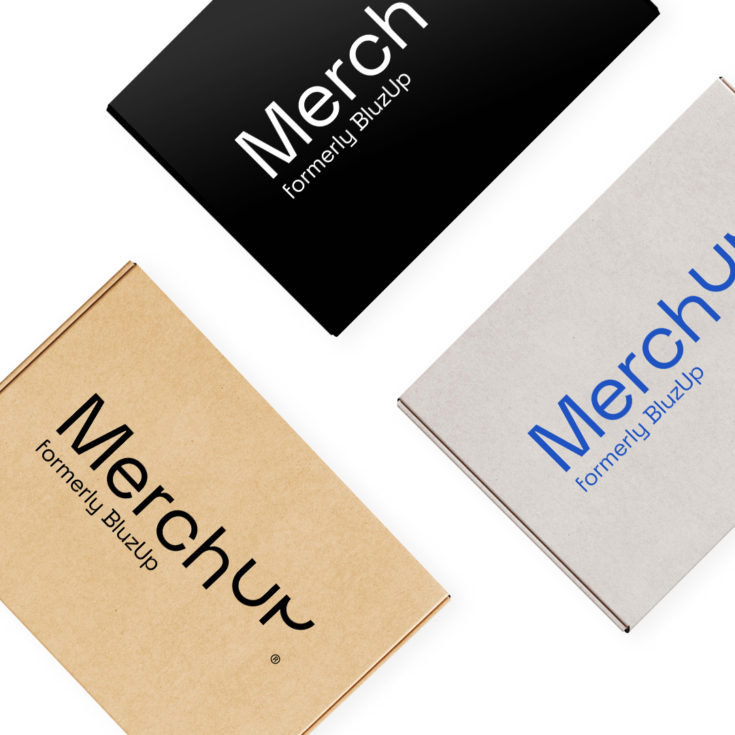 Welcome card
A card can be added to the welcome pack to add key information that will help a new person find their way around the company. This can include a map of the office or the company's Mission and Vision. As a more personal touch, members of the team that a new person joins can sign on it.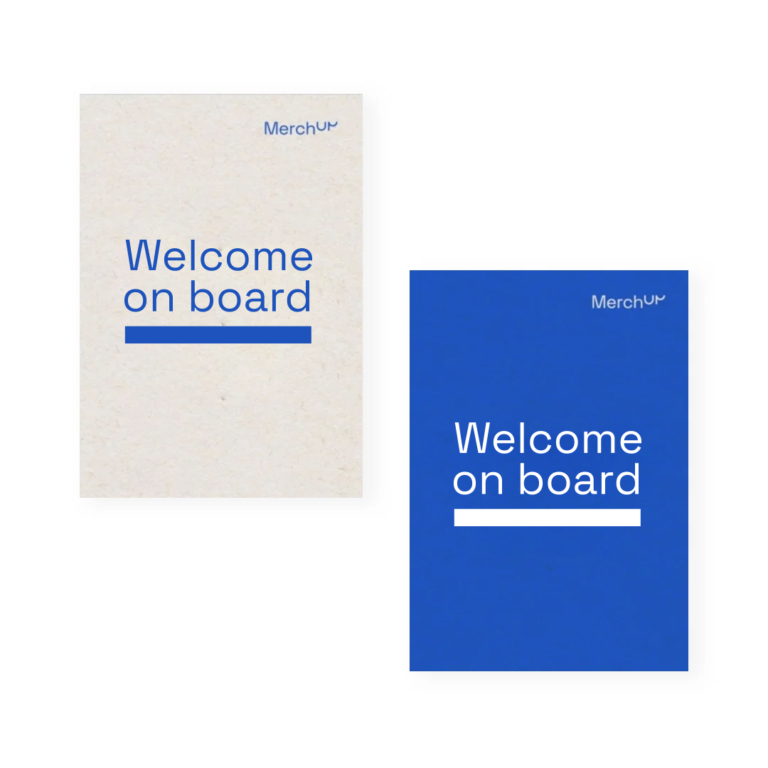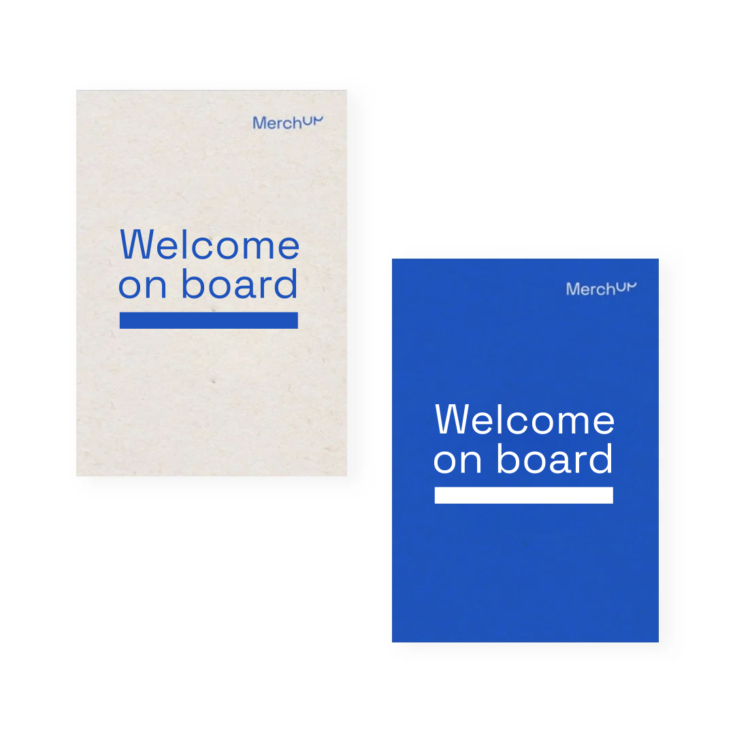 Get help from professionals to create the perfect welcome pack
At MerchUp, we help companies at every stage of designing, creating and delivering welcome packs to the company's headquarters or directly to employees if they work remotely.
Get in touch and let's work together to create the perfect welcome pack for your employees.