The SoDA team was looking for a partner with their member companies in mind, which are very sensitive to any advertising actions and avoid agitation. Before recommending an offer from a merchandising company, they wanted to test the products themselves. Additionally, they had been searching for merchandise that not only looked attractive but also had practical applications – and that's how our cooperation began!
About the Client
The SoDA team supports member companies in promoting Polish programmers and software not only in Poland, but also internationally. They organize trainings and events for owners and high-level managers for casual networking and experience sharing. They have a real impact on the industry, among other things, thanks to numerous initiatives by the Public Advocacy Committee.
Client's needs
The SoDA team is scattered all over the country – its members work remotely, so they have long been talking about corporate hoodies that would not only be comfortable and convenient, but also become a bonding element for their team.
In addition, they organize many networking events for their community – here the distinguishing feature was to become polo shirts, which would make them easier to recognize at events.
Together, we decided to create personalized merch that is not only representative of their organization, but also practical and of high quality, while taking care of a unified image, both in online and networking meetings.
Final design
The result was personalized merchandising kits, which included the company's classic cut hooded sweatshirts and polo shirts.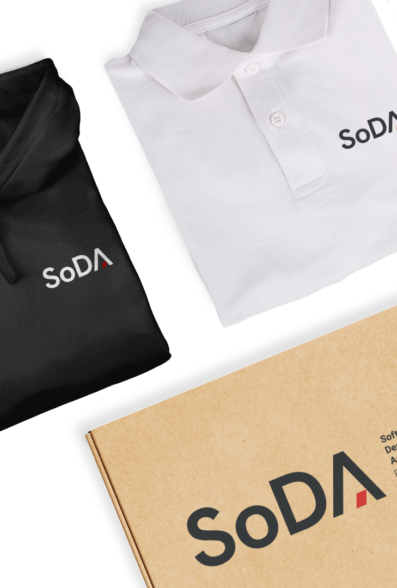 Collaboration results
40 SoDA team members received personalized kits – and that includes the Operations Team, Board of Directors, Presidium and SoDA Ambassadors.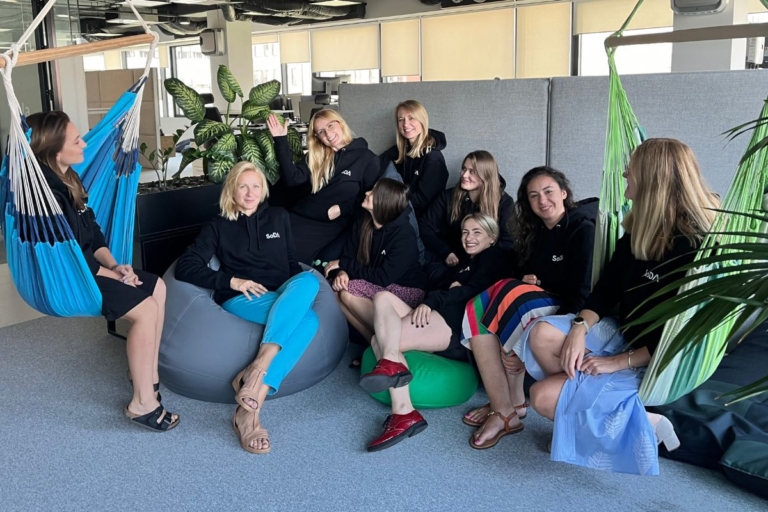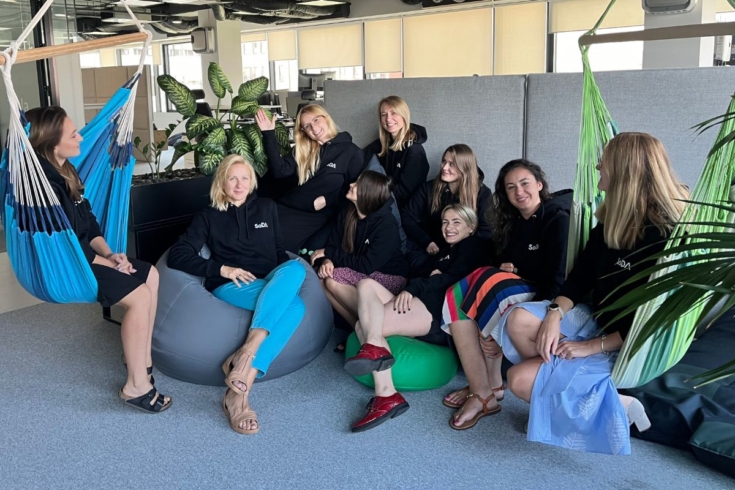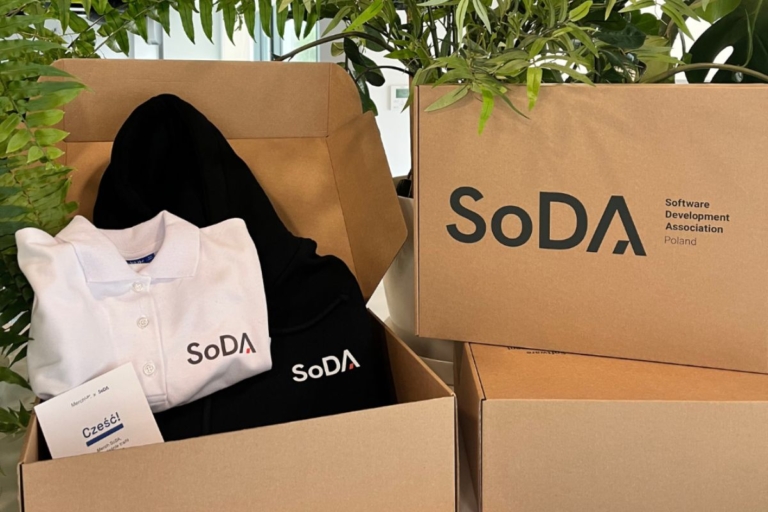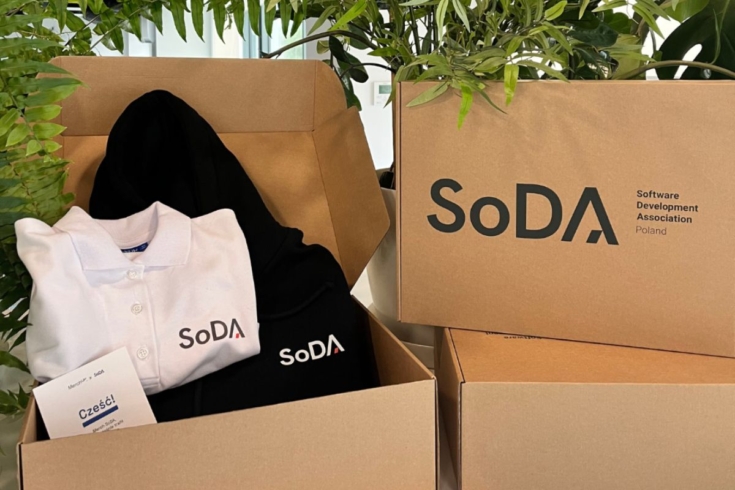 Opinion on cooperation
In cooperation with MerchUp, the SoDA team appreciated especially:
Customizable – a choice of colors, cuts, sizes and types of merchandise, which allowed to tailor products to individual preferences.
The approach of the MerchUp team – we stood out for our openness, prompt communication and readiness to deliver.
Local manufacturing – by commissioning personalized clothing from MerchUp, SoDA supported local seamstresses, which was important to them in terms of their outlook on ecology and fair trade.

Being involved in marketing, it happened to me very often to look through catalogs of gadget companies. Most of them offer logo printing on almost any product, regardless of its quality and functionality. The MerchUp catalog is more of a collection of gifts, not "trinkets" that will eventually end up in the deepest "everything" drawer anyway. These are products that will not only please the eye with a tailor-made design, but also find everyday use among your employees or customers.

I am glad that with our order we do not contribute to the production of unnecessary accessories, and by ordering personalized clothes from MerchUp, we support Polish sewing factories.