The biggest plus of producing locally from scratch is the wide possibility of personalization, which gives many options for making a particular design stand out. In our collaboration with North.pl, a lot was done with each detail meticulously refined.
Client's needs
A key requirement of the North.pl team was originality. These couldn't be the classic hoodies that you can easily get at your nearby clothing store. They were to be used not only as gifts for employees, but also for influencers, hoping that those would love to appear in them on their social media channels. So we had to prepare something definitely more extravagant that would reflect the company's corporate identity in an interesting and consistent way.
Final design
We began by reviewing North.pl brandbook and talking with the client, during which we established requirements. After a few days, we prepared a set of proposals, and the North.pl decided on the one. The final design stood out! We used:
Hood cord with knitted company name
Logo on the back of the hood
Original color composition, which, in addition to the main color of the sweatshirt, consisted of the logo on the hood, the inside of the hood, strings and graphics on the front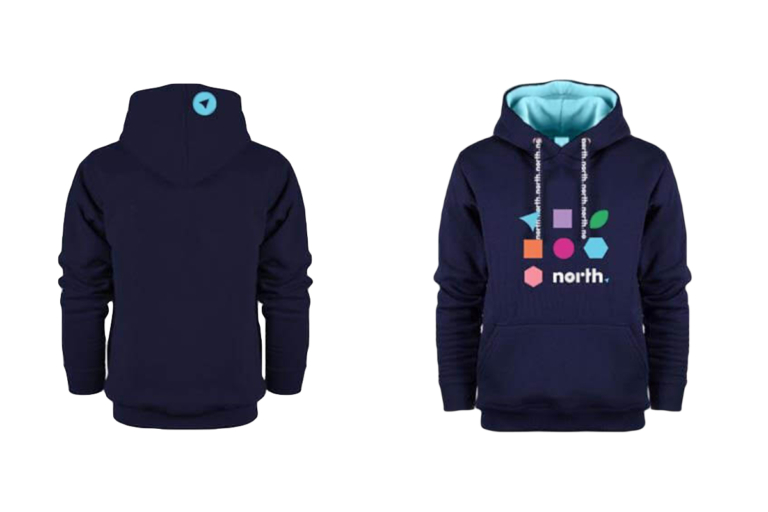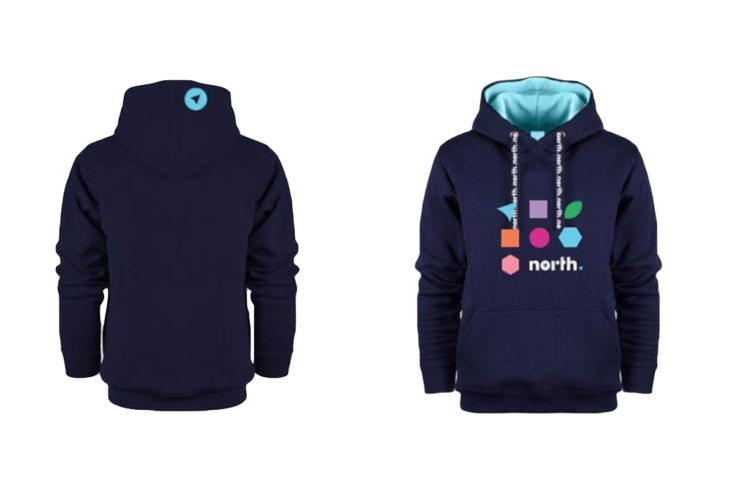 Collaboration results
When the hoodies came into our hands, without hesitation we considered them one of the most interesting and successful designs, but… after all, we are not the ones to be satisfied
Pawel Lastkowski, CMO of North.pl, congratulated us on "an excellent product", praising the quality of the sweatshirts. Hoodies were used in several ways:
for employees – as part of various internal competitions,
for business partners,
in collaboration with influencers.
Especially the last action brought North.pl a lot of benefits – even after the cooperation ended, influencers appeared in the coverage wearing sweatshirts, which translated into traffic on North.pl's social media!