Onoarding is a key moment to emphasize that any new person is welcome in the company and to influence their sense of belonging to the team. A great tool for achieving this is handing out welcome packs, which make the first day in a new place even more pleasant. This was the assumption Menlo came up with, and the company decided to introduce them.
Client's Needs
Menlo Electric S.A., being a rapidly growing company in the renewable energy industry (they are just about to expand throughout the EMEA region), has decided to increase its onboarding activities for new employees. They wanted to emphasize that every new person is warmly welcomed into their team and to make the first day at a new workplace more pleasant – which is how the idea of introducing Welcome Packs was born.
Final design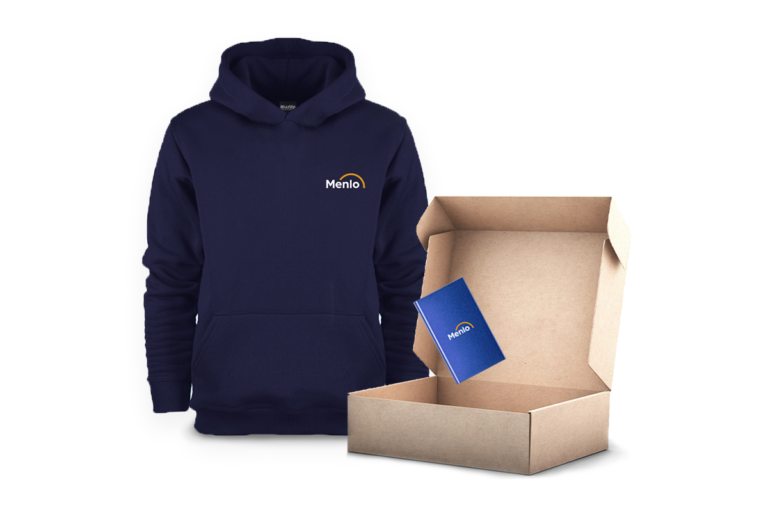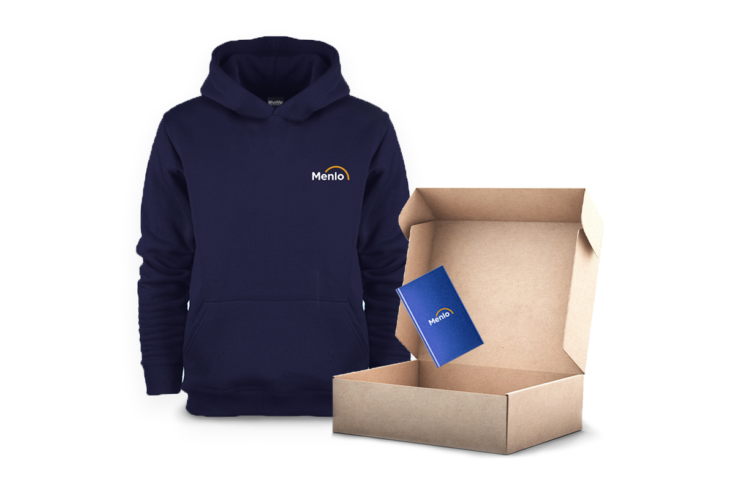 We began working with MerchUp thanks to a referral from Menlo's marketing department, which had already used our services. As part of Welcome Packs, we jointly created cardboard boxes as well as sweatshirts and powerbanks. In addition, the company's newcomer packs included fudge, pens, notebooks and lanyards.
Collaboration Results
The first people to receive the packs are two newly hired HR staff – in total, the kits have already gone to more than 30 people so far! The feedback on them is very positive. Sweatshirts in particular are seen in everyday office life, where at least one person proudly wears a sweatshirt with the Menlo logo every day.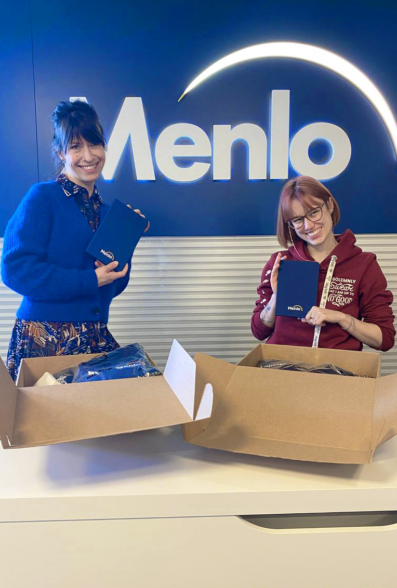 Opinion on cooperation
In their cooperation with us, Menlo especially appreciated the speed of response and professional advice from Michael, who led the project and was always ready to help with product decisions. Clear and dynamic communication was a key aspect here.

I highly recommend working with MerchUp. As a person who runs many projects at the same time, I highly value dynamism in communication, clarity and quick response in cooperation with Partners. All this took place during the collaboration on welcome packs.