Merch with a company logo is a versatile tool to support business development. It can work to a company's advantage in many situations, regardless of industry, company size or location. As this case shows, it can also be the element by which we communicate our values and strengthen the links within the community created, regardless of the industry.
Client's needs
It all started with the creation of the H2H community, which stands for Human to Human – its founder, and the one who stirred up excitement around it, is Marcin Banaszkiewicz. H2H is, in the founder's words, "Sharing one's own potential to enhance the development of another person". Behind the idea of H2H are values that are important to every member and every member of this community, and these were to resonate through the unique fangirls in our joint implementation.
We prepared the realisation in August 2022 – this is when the first designs were made. In February 2023, we renewed our efforts with another colour of choice!
Final design
The client approached us with specific expectations and an idea. What he cared most about was the quality of the product and timeliness – something he did not have to worry about when working with us.
The design vision and colour scheme was clear from the start. After we guided the customer in choosing the right model and product weight, we handled the order. We selected a 280gr/m2 drape knitted cotton.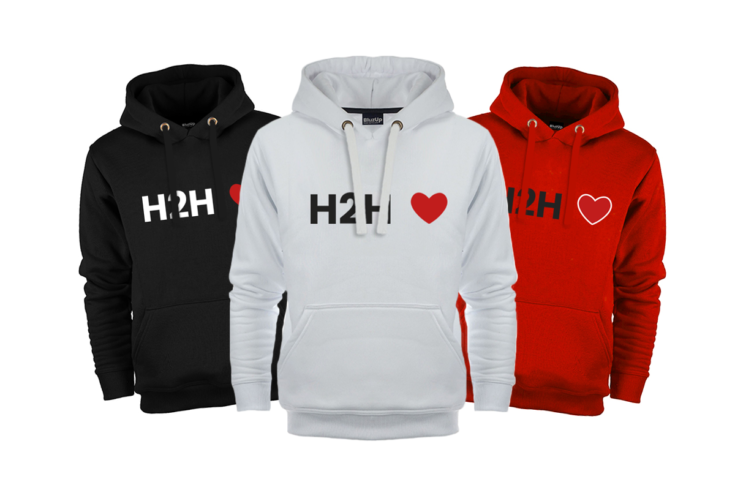 We started by creating two versions of the sweatshirt in our basic palette colours – white and black. In the next collaboration, a hoodie in a colour from the non-standard palette – red – was already available to choose from, which pleased more than a few people.
Collaboration results
This is definitely not the end! The H2H hoodies are very popular with the community, so plans have already been made to expand the collection with more colours – grey, blue, navy and magenta.
The hype around these kangaroos is hard to miss! Especially on LinkedIn, where the H2H community is keen to share their impressions of the sweatshirts they have received.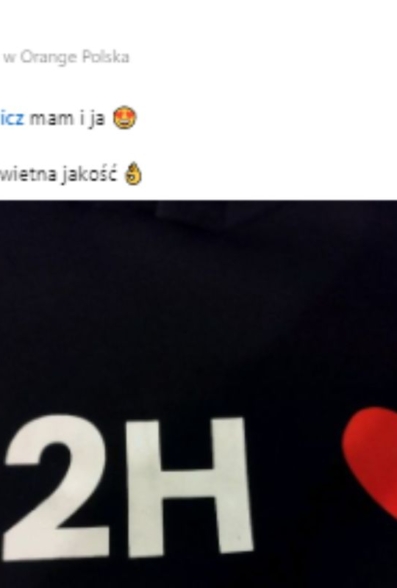 The numerous publications are proof that merch works and stimulates the involvement and integration of the community, which wants to show its values through it. H2H hoodie, allows the ideas behind actions geared towards the welfare of others to resonate. What's more, they are worn by members and members of the H2H community from many industries.