Ariston, looking for a partner to create its own kits with products related to its brand, wanted to focus on merchandise with high functionality and aesthetics. The choice was MerchUp because of our wide range of products with the ability to personalize each of them.
Client's needs
Ariston is a leader in providing advanced heating solutions. They wanted to create attractive and useful kits for employees and new clients and customers, which at the same time represented the values and quality they offer.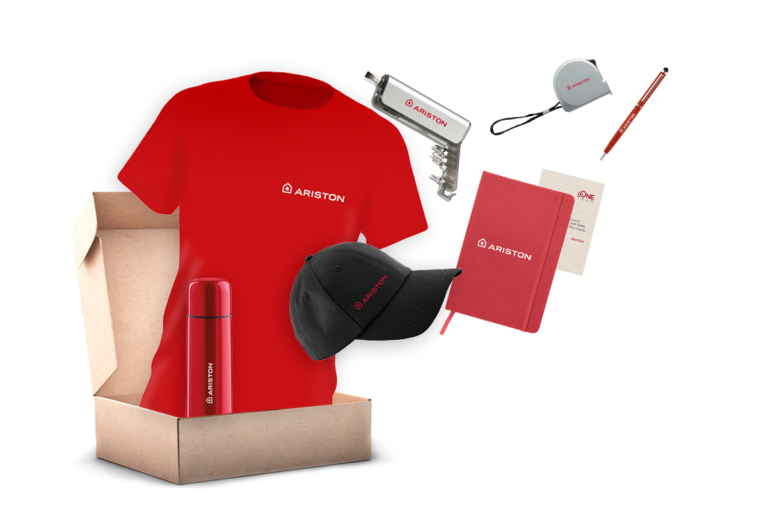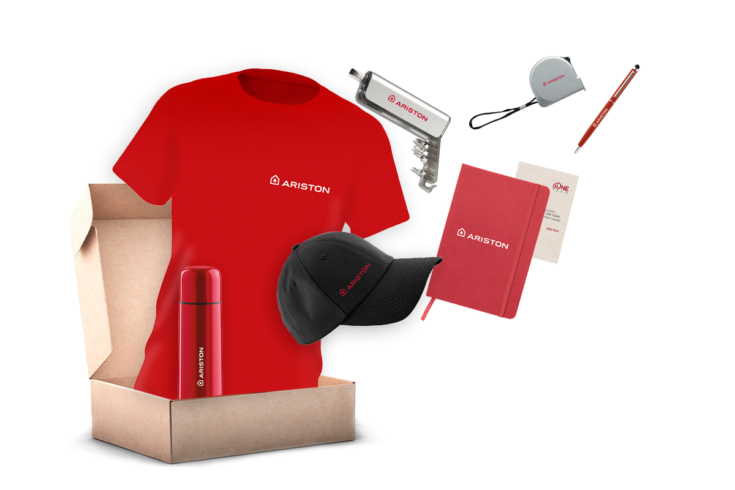 Final design
With the customer's expectations in mind, the MerchUp team has developed a set of personalized gift packs that consist of carefully selected products representing high quality and functionality.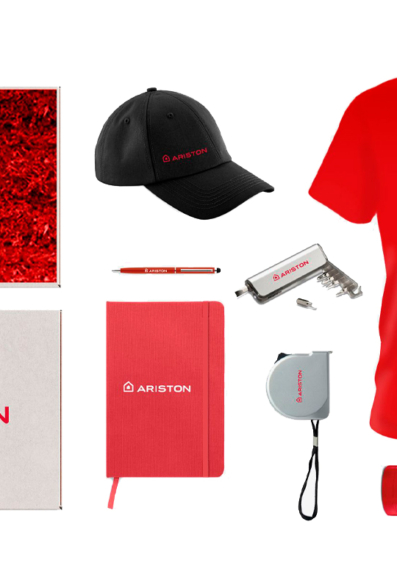 Collaboration results
The 150 created sets, were divided into three groups. The first round went to all employees and another was set aside for those who will join the team in the future. It was the perfect opportunity to add positive energy to the team! The remaining kits will go to new Installers who choose to work with the company.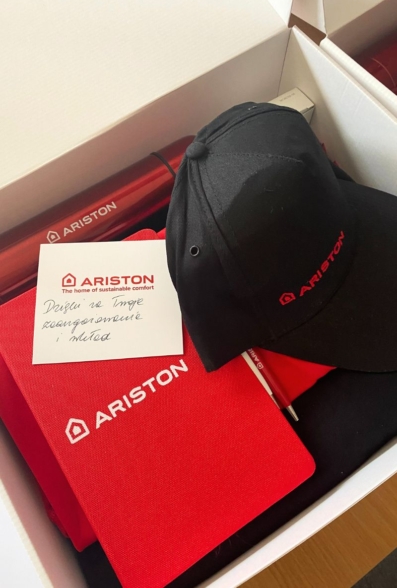 All the recipients shared the positive opinion of the team that organized the creation of the packages – the quality of the products, their aesthetic appearance and functionality were confirmed.
Opinion on cooperation
In cooperation with MerchUp, the company appreciated above all the service, the quality of the products and the fact that, despite the complications along the way, all were resolved positively and efficiently.

We recommend working with MerchUp. The entire process from the presentation of the offer, personalization to the moment of delivery was successful, the attendant was always available and helpful, and the products received met the expectations of even the most demanding.