The fast fashion industry does not always care about the quality of clothes and their safety for our skin. They deteriorate quickly and are replaced frequently, thus generating a huge amount of garbage, which negatively affects the environment. However, buying clothes is difficult to give up and not necessary. Instead, one can reach more often for products whose purchase does not involve such consequences. An example of these would be locally produced clothes, those made from organic or recycled materials.
Why should we choose eco-friendly clothing?
Buying eco clothing is a good step towards needed changes. It has a positive impact on the environment, but also on people.
In order for clothes to be considered eco, their production process must be thoroughly scanned, among other things, in terms of the safety of the chemicals used (e.g., dyes) and the absence of contamination and pollution. If the products prove to be completely safe for humans and the environment, they will receive the appropriate certifications, such as GOTS or OEKO-TEX.
It is worth remembering that safe materials are not only a benefit for us, the users, but also for the workers making the clothes who come into contact with them every day.
More and more companies are incorporating recycled clothing into their collections. This is great news, considering how much trash will be able to be put back into circulation this way.
What can you find in our eco-friendly collection?
At MerchUp, we have been keen from the beginning to know the origin of our products and that they are made in an ethical and environmentally friendly way. That's why the material and all our clothes are made in Poland.

This year, we are taking another step toward sustainability by creating a collection with eco-friendly materials.
Eco sweatshirts and hoodies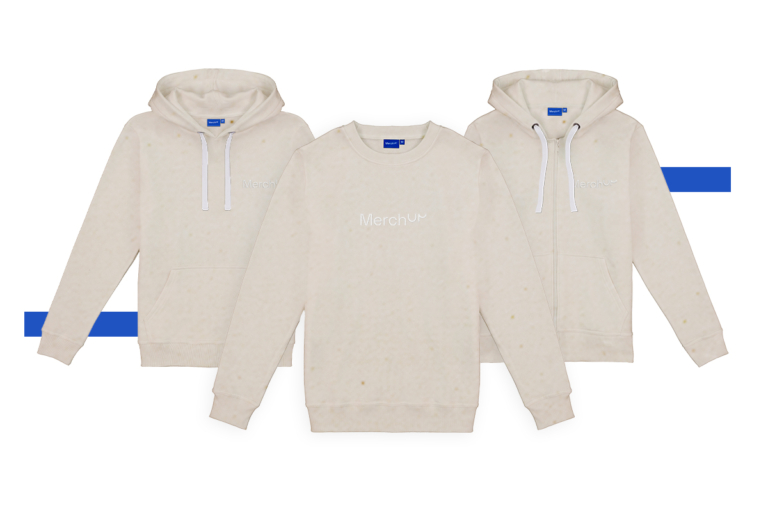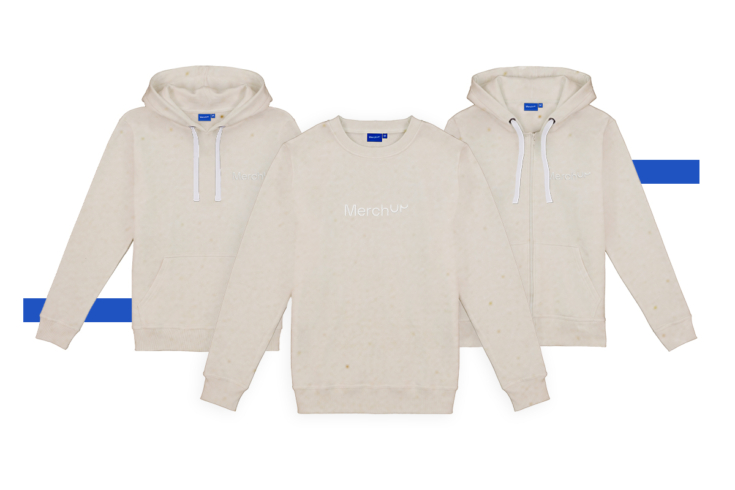 Choose from hoodies, classic or unzipped models. Their composition is 80% organic cotton and 20% recycled polyester. Sweatshirts can be ordered in all colors from our standard palette. The minimum order is 200 pieces.
Organic cotton T-shirts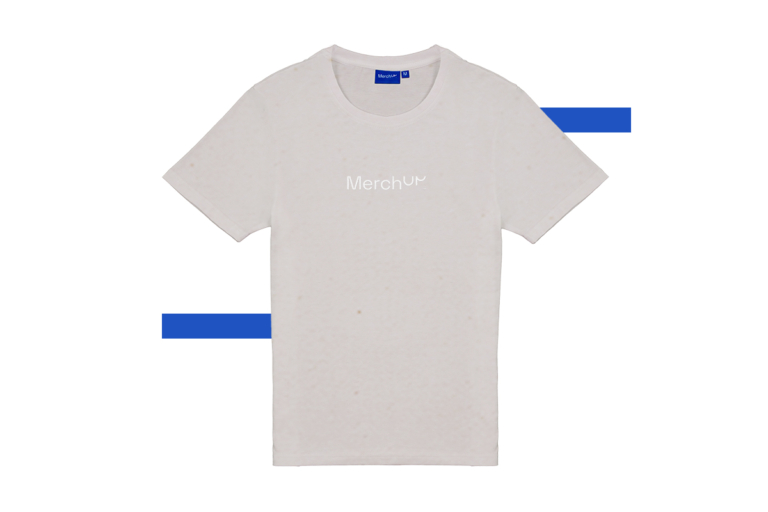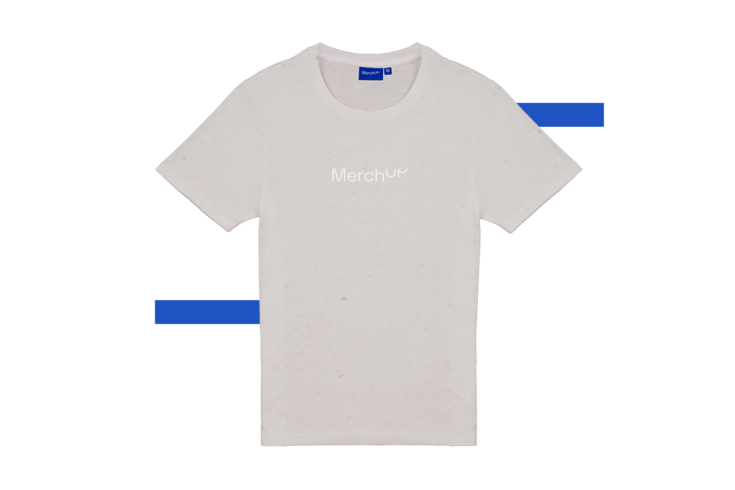 T-shirts are also available in our standard colors and the minimum order quantity is 200 pieces.
Recycled polyester fleeces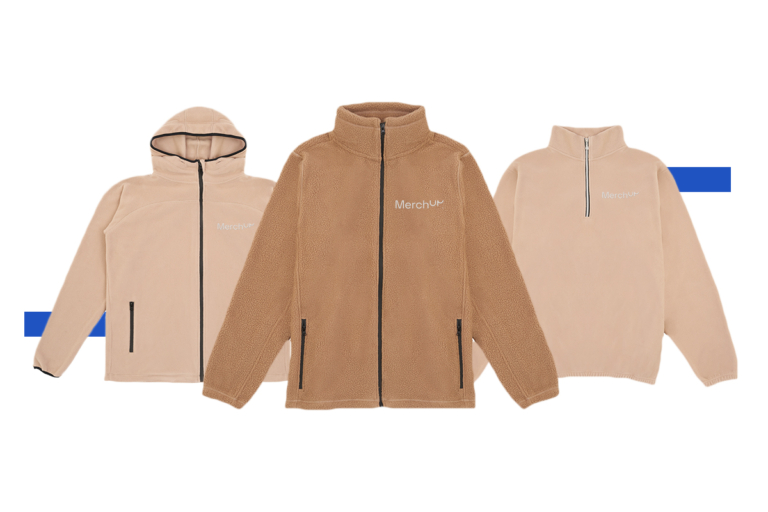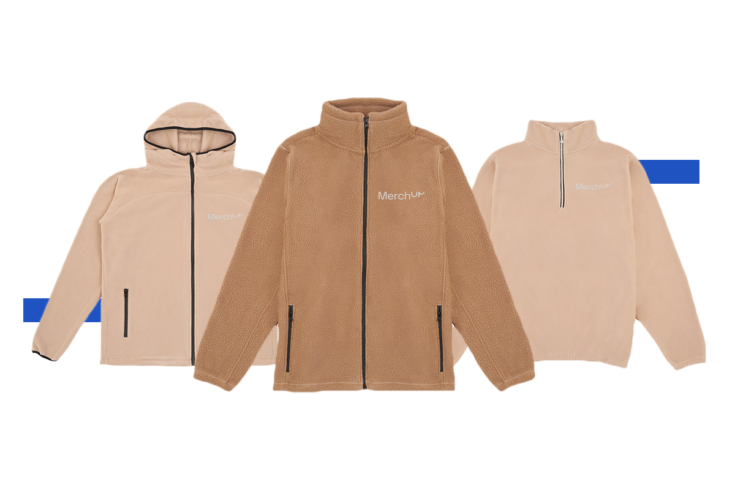 Fleece, at this point, you can get from us in gray, black, navy blue and beige. However, we plan to expand the palette with more options in the near future. The minimum order is 100 pieces.
If you are interested in a smaller order, please contact us and ask if we do not have the material in stock. If so, we would be happy to undertake production.
What certifications do our clothes have and what do they mean?
We offer eco-friendly clothing consisting of organic cotton (sweatshirts and T-shirts) and recycled polyester (fleeces). Each of these materials has its own certificate.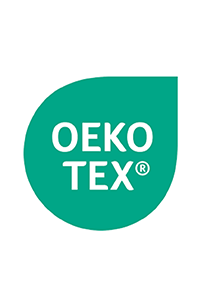 OEKO-TEX for the leading textile safety mark. Products awarded this certificate are free of harmful substances in amounts that adversely affect human health.
90% of the clothing products in the entire collection offered have it.
---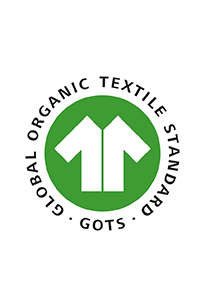 GOTS (Global Organic Textile Standard) is a certification, given to products with proven organic origins and a human and environmentally friendly production process. Before certification is granted, the production chain of the product is thoroughly verified – from the cultivation of the raw material itself, through manufacturing, to packaging and delivery to consumers.

Our cotton sweatshirts and T-shirts from the eco collection have this certificate.
---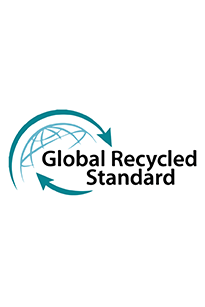 GRS (The Global Recycled Standard) is a certification given to products made from at least 20% recycled materials. Before it is awarded, too, the entire production pathway (from sourcing the raw material to making the product) is examined in terms of origin, environmental and social requirements, content of harmful substances and labeling.
All of our eco fleeces have this certification.
How to order personalized eco clothing?
To order sweatshirts, T-shirts or fleeces apply to us with the necessary information, such as:
order size,
garment type and cut,
deadline,
logo or design idea,
the color scheme that interests you,
any other information you want to give us.
We will get back to you after max 24 hours, sending you a preliminary visualization and a quote.
MerchUp employees will guide you through the rest of the process, but if you're curious about what it looks like, we encourage you to learn more about our processes.
The negative impact of fast fashion on the environment
Why does fast fashion negatively affect the environment? There are many reasons, but those listed below seem to be the most relevant.
Transporting clothes from manufacturing countries in the east, to consumer countries in the west causes huge greenhouse gas emissions.
Manufacturers are increasingly turning to synthetic materials, made of plastic.
Few clothes are recycled, which means millions of tons of additional waste each year.
However, the impact of these actions can be minimized by raising awareness and involving two parties in the changes. Manufacturers to stop creating seasonal trends, produce clothes in huge quantities, and improve their quality. In turn, consumers to stop compulsively buying new clothes and shop more thoughtfully.