Another collaboration that included the design and production of personalized clothing for students at a Warsaw high school: sweatshirts, t-shirts, socks, cotton bags and masks.
We also took care of the preparation of a dedicated online store, which made it possible for students to place orders directly, without having to involve people from the student government. It also allowed the smooth delivery of orders to buyers' private addresses or to parcel machines. Last but not least, our cooperation also included helping to promote personalized school apparel to students using the school's social media channels.
Client's needs
XIV Liceum Ogólnokształcące im. Stanisława Staszica (the name of this high school) in Warsaw is a school specializing in mathematics and other exact sciences. The student government approached us with clearly defined needs – to prepare personalized hoodies in several cuts, T-shirts, socks and a cotton bag that would replicate the school climate. The design of the apparel was to be modern, in line with current trends among young people, which was further expected to make students want to wear personalized school apparel every day, not just on holidays.
Some numbers
90 T-shirts

180 sweatshirts

70 Pairs of socks
Final design
Based on the guidelines provided by the local government, our graphic studio prepared several merchandise designs.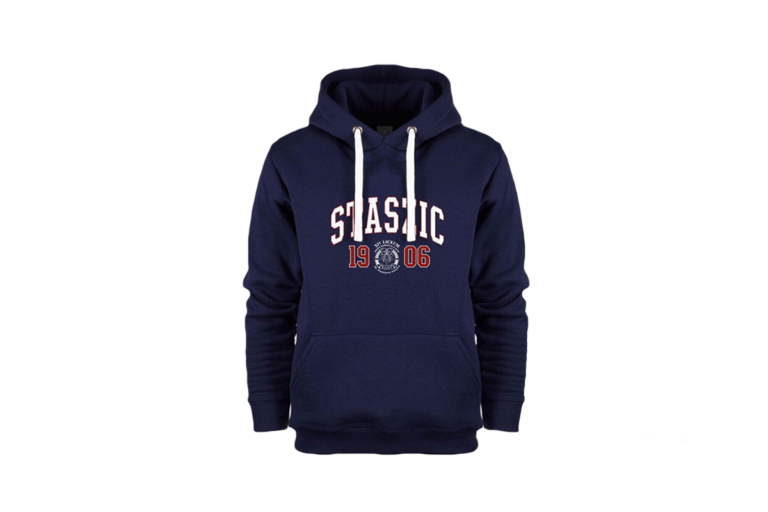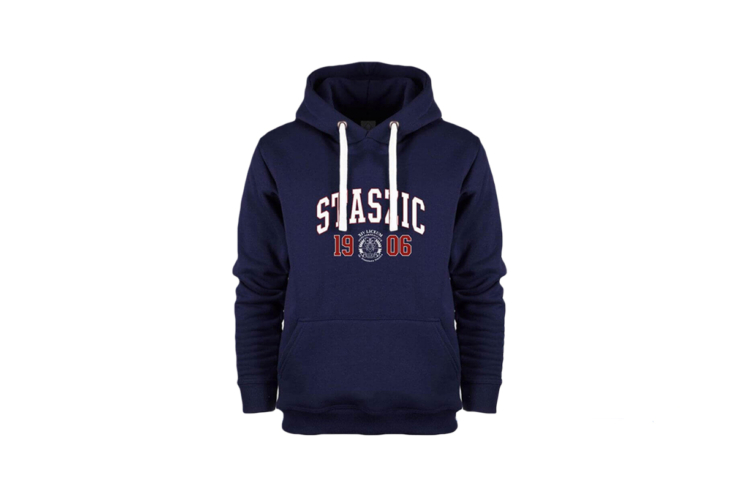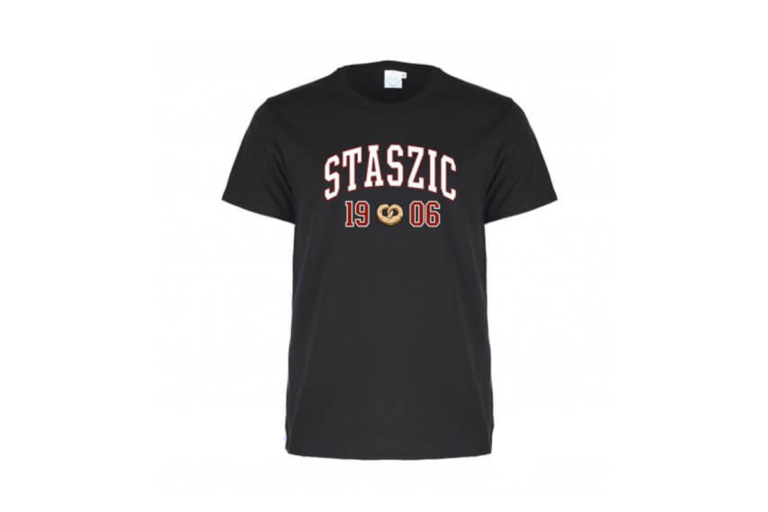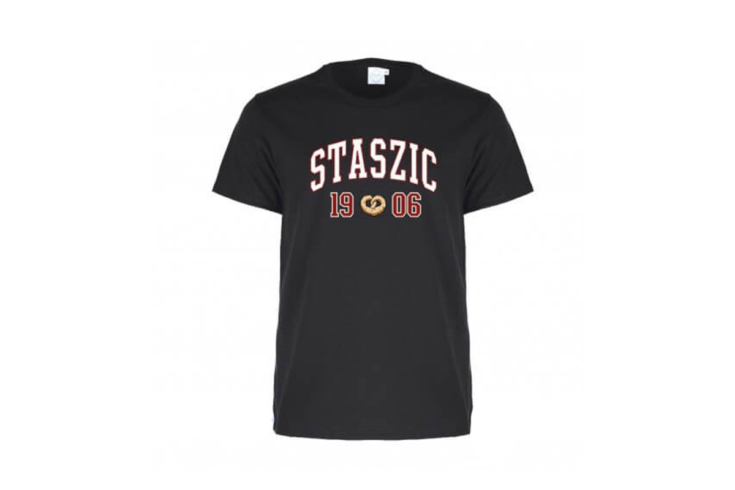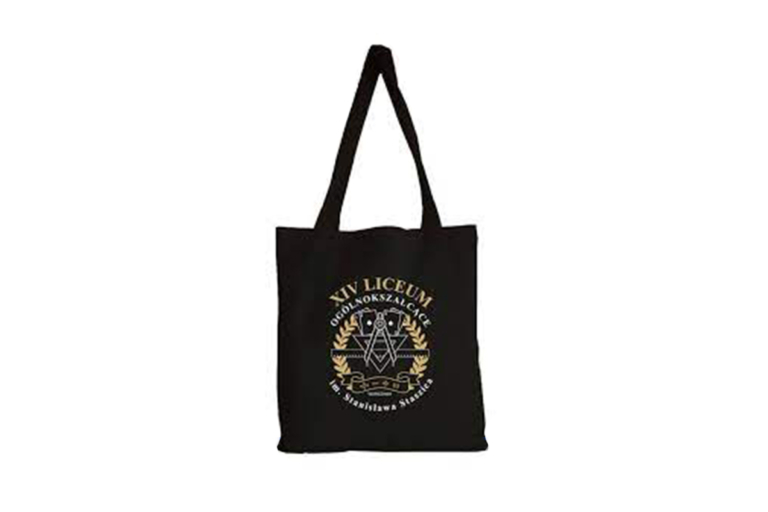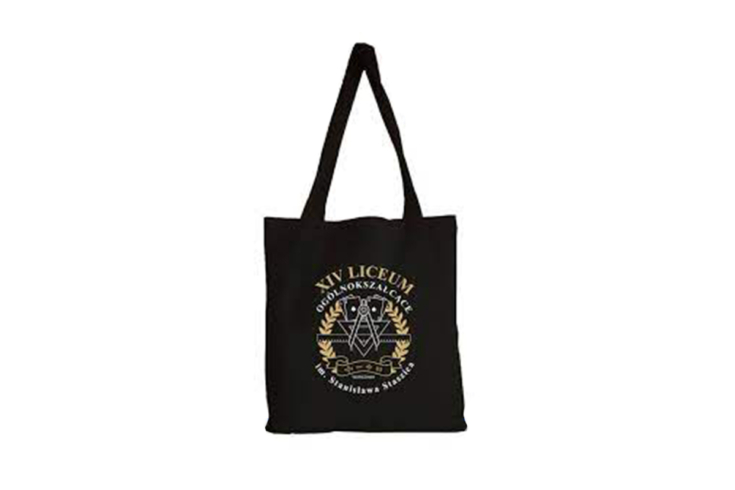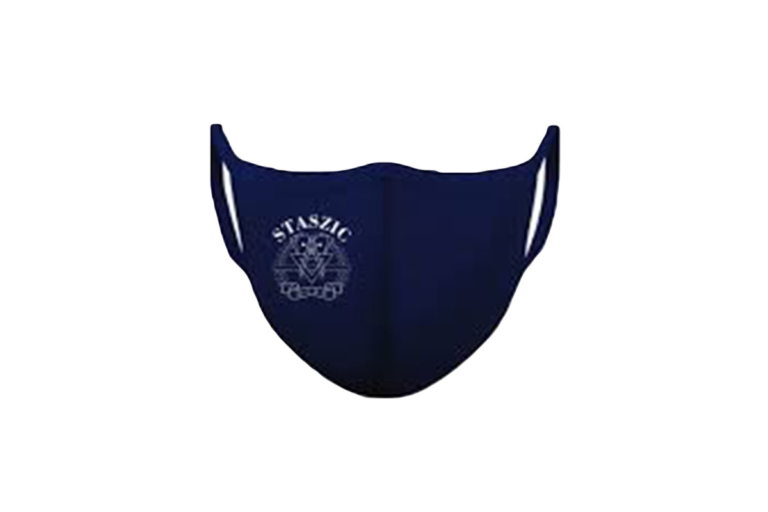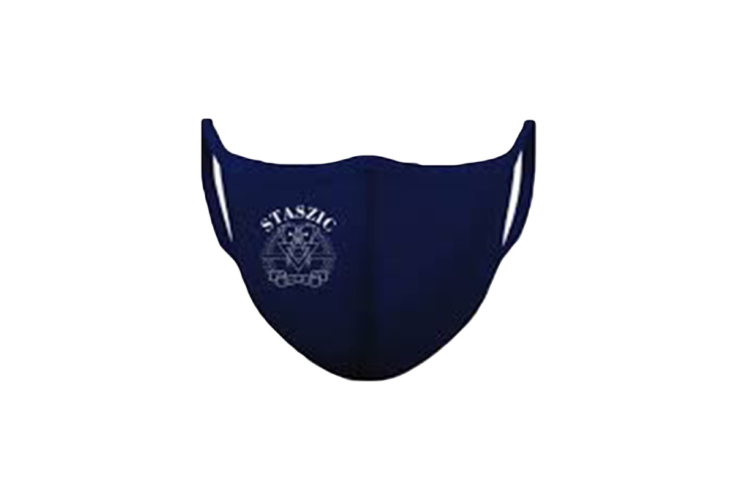 Why bagel and bridge cards as a model? The above two symbols proved to be the most recognizable and well-known in Staszic's student community. During breaks, students often play bridge and a bagel – it's just a bagel – is well-known at Staszic. Thus, their selection and placement on school clothing made students so eager to place orders and, most importantly, to wear sweatshirts and the rest of their clothing every day, not just on holidays.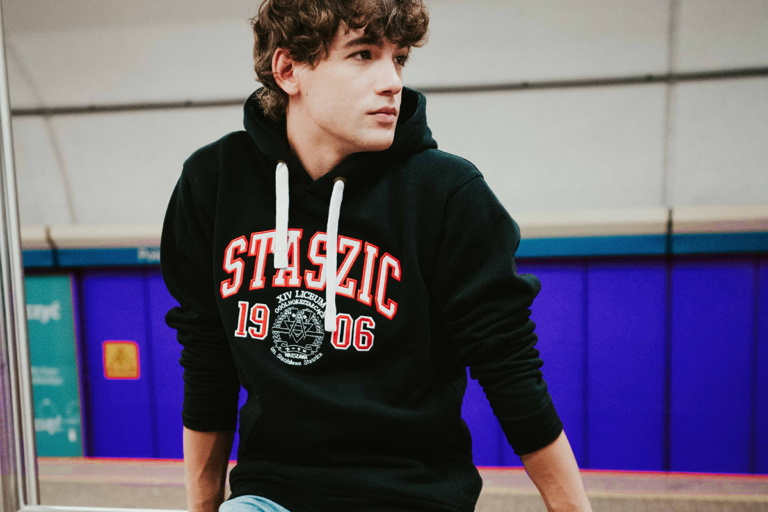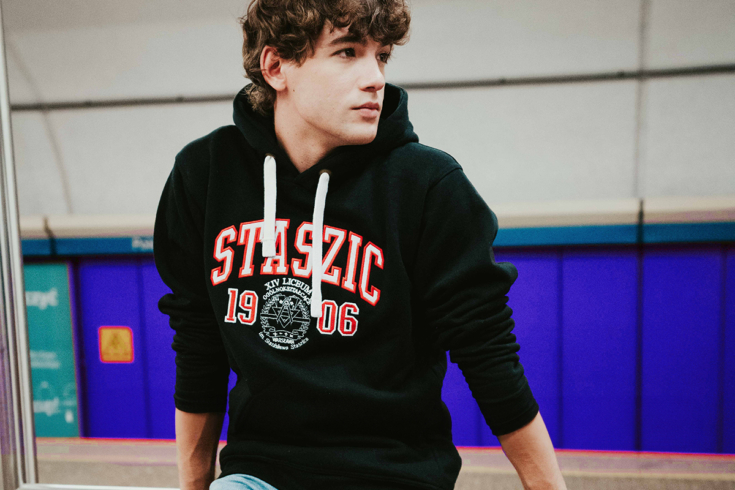 Online store and sales promotion
Our cooperation was not limited to the design of clothes and their production. We also prepared a personalized online store, which relieved the student government of the burden of conducting stationary sales or collecting payments. In addition, it enabled efficient shipping of orders to students' designated private addresses or to parcel machines.
We also conducted a promotional campaign with the local government on the school's social media channels, as well as an additional pre-sale, which began two weeks before the official sale began.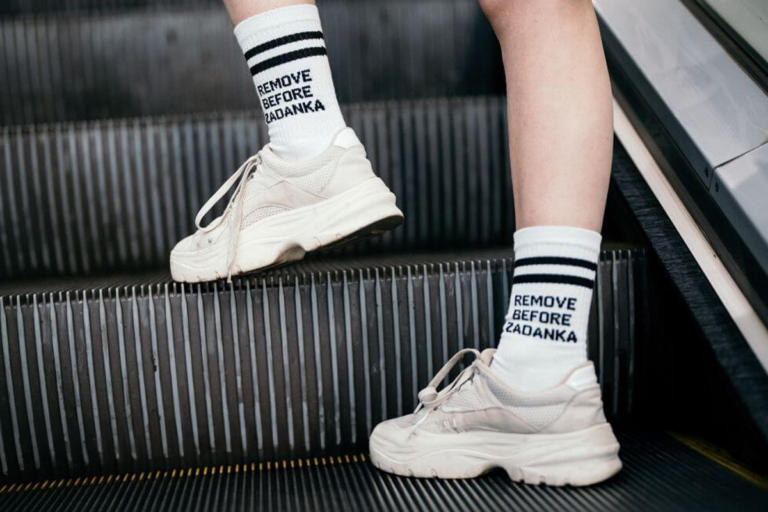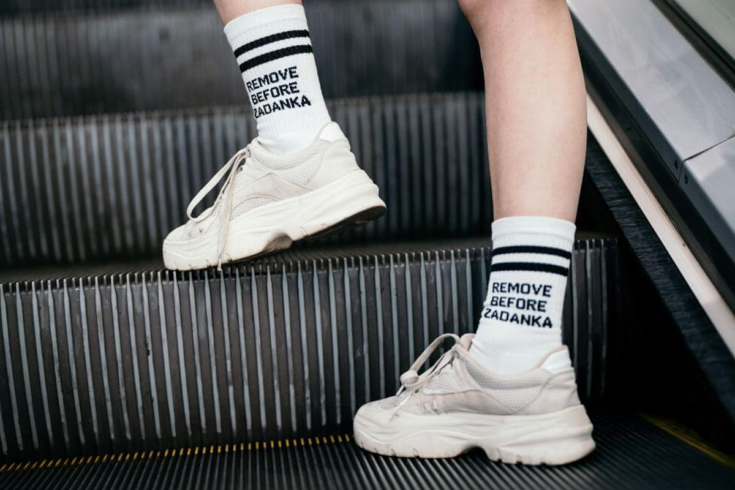 Collaboration results
Another action in which we brought clothing designs to life behind us. Thanks to the great relationship that was established with the student government, we carried out the whole process very smoothly and thus prepared clothing for more than 300 students of the school.