Branded merchandise enables building unity and a strong sense of identity among members of internal teams. That's exactly what our client, Aleph Zero, aimed for when they decided to order personalized clothing in the form of hoodies and t-shirts.
About the client
Aleph Zero is an innovative project involved in the production of advanced blockchain technologies. The team consists of talented professionals in the industry who focus on creating high-quality digital solutions.
Client's needs
Aleph Zero needed clothing that would not only provide comfort and durability but also a design that would reflect their modern approach to technology as well as the creativity and professionalism of their team. They wanted to create clothing that would both emphasize their unique identity and serve as an excellent tool for promoting the Aleph Zero brand.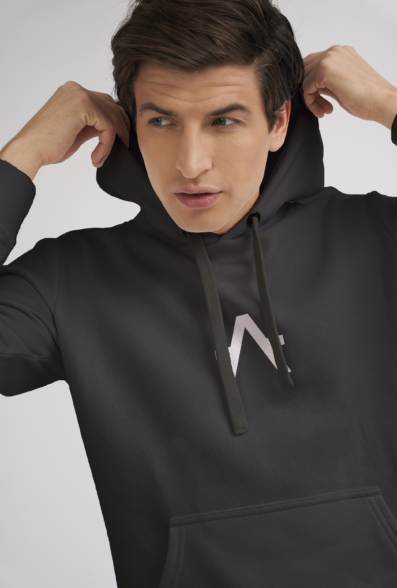 Final design
We started by thoroughly understanding the brand's philosophy, values, and aesthetics. Based on this information, we developed several unique designs for hoodies and t-shirts that met the client's expectations.

Design Process
The design team at MerchUp focused on adapting designs that harmonized with Aleph Zero's professional and modern image. We utilized the client's existing visual identity, which was suitable for apparel use. The designs were regularly reviewed and consulted with the Aleph Zero team to ensure they met their expectations.
Quality and Execution
We used high-quality materials such as soft cotton and durable fabrics to provide comfort and long-lasting apparel.
For the clothing branding, we employed not only the screen printing method but also personalized woven labels with the logo and slogan. All elements, including the drawstrings on the hoodies, were changed to black to match the brand's identity.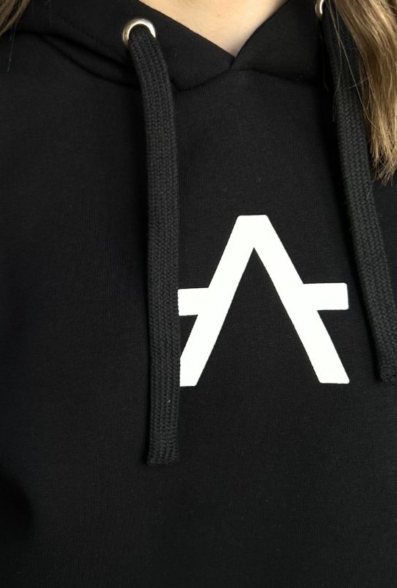 Collaboration Results
Thanks to the personalized clothing provided by MerchUp, Aleph Zero gained a consistent image that reflected professionalism, innovation, and modernity. The apparel became not only a tool for building internal team identity but also an effective carrier of the Aleph Zero brand. The hoodies and t-shirts were worn by team members at various industry events, contributing to increased brand awareness and the positive image of Aleph Zero.